»

Recipes

»

American

»

Spicy Baked Beans
Spicy Baked Beans Recipe
Courtesy of the book Potluck Survival Guide: Care & Feeding of the Athletic Supporter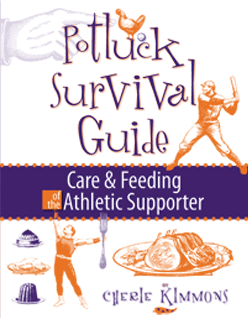 Recipe Story
This recipe serves 12 easily, and can easily be halved for a smaller crowd.
Ingredients
Pork and beans

5 Can (10oz)

Onion

1 Large

, chopped

Green pepper

1 To taste

, chopped

1 lb pork sausage, browned and drained

Packed brown sugar

1 Cup (16 tbs)

1 cup of Hunt's Spicy Honey BBQ Sauce

Prepared mustard

2 Tablespoon

Worcestershire sauce

4 Tablespoon

Crushed pineapple can

1 Medium

, undrained

Dash of ketchup
Directions
1. Preheat the oven to 350 degrees. Prepare a large casserole with non-stick spray.
2. Combine all ingredients in a very large bowl, mix well. Pour into casserole dish.
3. Bake for 45 minutes
If you want to see more recipes like this, you can purchase
Potluck Survival Guide
at
www.amazon.com