»

Recipes

»

Spiced Cabbage Casserole
Spiced Cabbage Casserole Recipe
Bringing to you the goodness of cabbage. This is cabbage with a variety of yummy ingredients cooked to perfection. This spiced cabbage casserole recipe lets you do just that.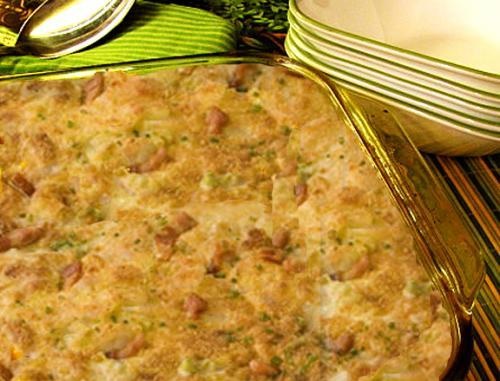 Ingredients
Cabbage

1 Medium

, chopped

Cream of mushroom soup - 1 can

Onion seasoning - 1/4 tsp.

Hickory smoked salt - 1/4 tsp.

Spice

1/4 Teaspoon

Pepper

1/4 Teaspoon

Salt

To Taste
Directions
GETTING READY
1) Grease a baking dish.

MAKING
2) Add the cabbage in a casserole.
3) Mix the soup with the remaining ingredients.
4) Add over the cabbage.
5) Place in the oven at 300 degrees and bake for 1 hour.

SERVING
6) Serve hot with bread or rice.