»

Recipes

»

Special Hot Chocolate
Special Hot Chocolate Recipe
There are few things that can make your cold winter day better than a cup of Special hot chocolate. Below you will learn how you can make your own special hot chocolate. Try it!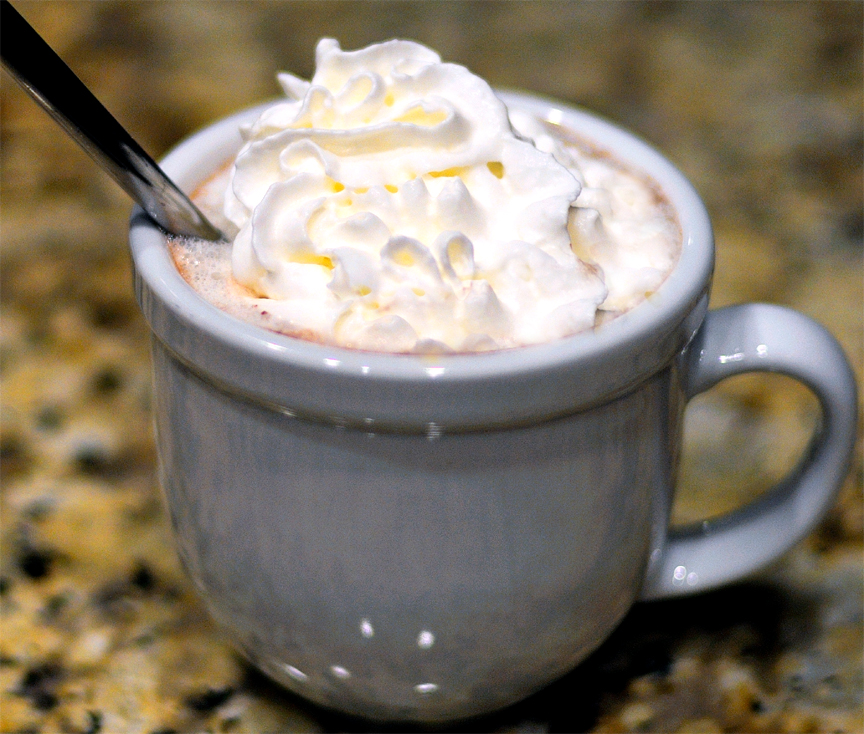 Ingredients
Milk

2 Cup (32 tbs)

Candy

1⁄2 Cup (8 tbs)

, coated with chocolate pieces

Molasses

2 Tablespoon

Ground ginger

1⁄4 Teaspoon

Whipped cream

1 Teaspoon

(for garnish)
Nutrition Facts
Serving size: Complete recipe
Calories 410 Calories from Fat 149
% Daily Value*
Total Fat 17 g25.4%
Saturated Fat 9.6 g48%
Trans Fat 0 g
Cholesterol 52.3 mg
Sodium 196.5 mg8.2%
Total Carbohydrates 55 g18.2%
Dietary Fiber 0.16 g0.63%
Sugars 45.3 g
Protein 15 g29.3%
Vitamin A 9.3% Vitamin C 0.15%
Calcium 57.7% Iron 9.5%
*Based on a 2000 Calorie diet
Directions
Heat milk in a heavy saucepan just until thoroughly heated (do not boil).
Combine candy-coated chocolate, molasses, and ginger in container of an electric blender; add milk.
Process at high speed about 1 minute or until smooth.
Top with whipped cream.
Image Courtesy :
http://www.flickr.com/photos/a4gpa/2238817775/