»

Recipes

»

American

»

Southwestern Corn Bread
Southwestern Corn Bread Recipe
Southwestern Corn Bread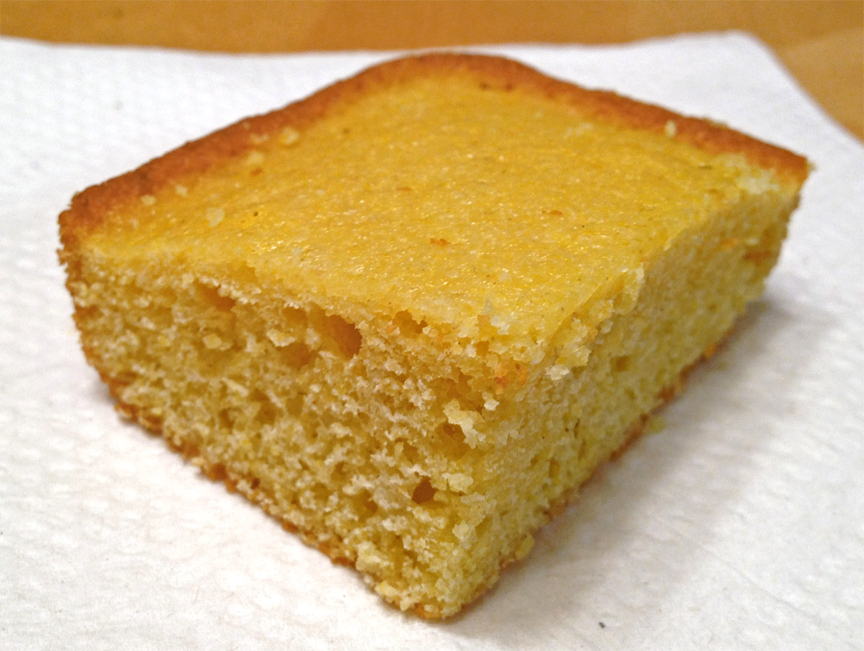 Ingredients
Blue cornmeal/Yellow cornmeal

1 Cup (16 tbs)

Baking powder

1 Tablespoon

Salt

1 1⁄2 Teaspoon

Eggs

2

Melted butter/Bacon drippings

2⁄3 Cup (10.67 tbs)

Sour cream

1 Cup (16 tbs)

Cooked corn kernels

2 Cup (32 tbs)

Monterey jack cheese/Cheddar cheese

1⁄4 Pound

, grated

Canned chopped green chiles

4 Ounce

Bacon bits

1⁄2 Cup (8 tbs)
Nutrition Facts
Serving size: Complete recipe
Calories 4037 Calories from Fat 2042
% Daily Value*
Total Fat 234 g359.5%
Saturated Fat 133.2 g666.1%
Trans Fat 0 g
Cholesterol 1013.9 mg
Sodium 8495 mg354%
Total Carbohydrates 362 g120.6%
Dietary Fiber 71.6 g286.4%
Sugars 15.4 g
Protein 126 g252.6%
Vitamin A 401.9% Vitamin C 132%
Calcium 226.2% Iron 49.4%
*Based on a 2000 Calorie diet
Directions
1 Preheat oven to 375°F. Grease a 9-inch-square pan or large cast-iron skillet.
2 Mix dry ingredients together and make a well in the center. Add eggs, butter and sour cream and blend thoroughly. Fold in corn kernels.
3 Pour half of the batter into the prepared pan. Cover with grated cheese and chiles.
4 Pour remaining batter over top. Add bacon bits if desired. Bake in the preheated oven for 30 to 40 minutes.