»

Recipes

»

American

»

Southern

»

Southern Stir Fry
Southern Stir Fry Recipe
Who says stir-fry has to be Asian? Enjoy this zesty blend of rice, corn, black-eyed peas and spinach.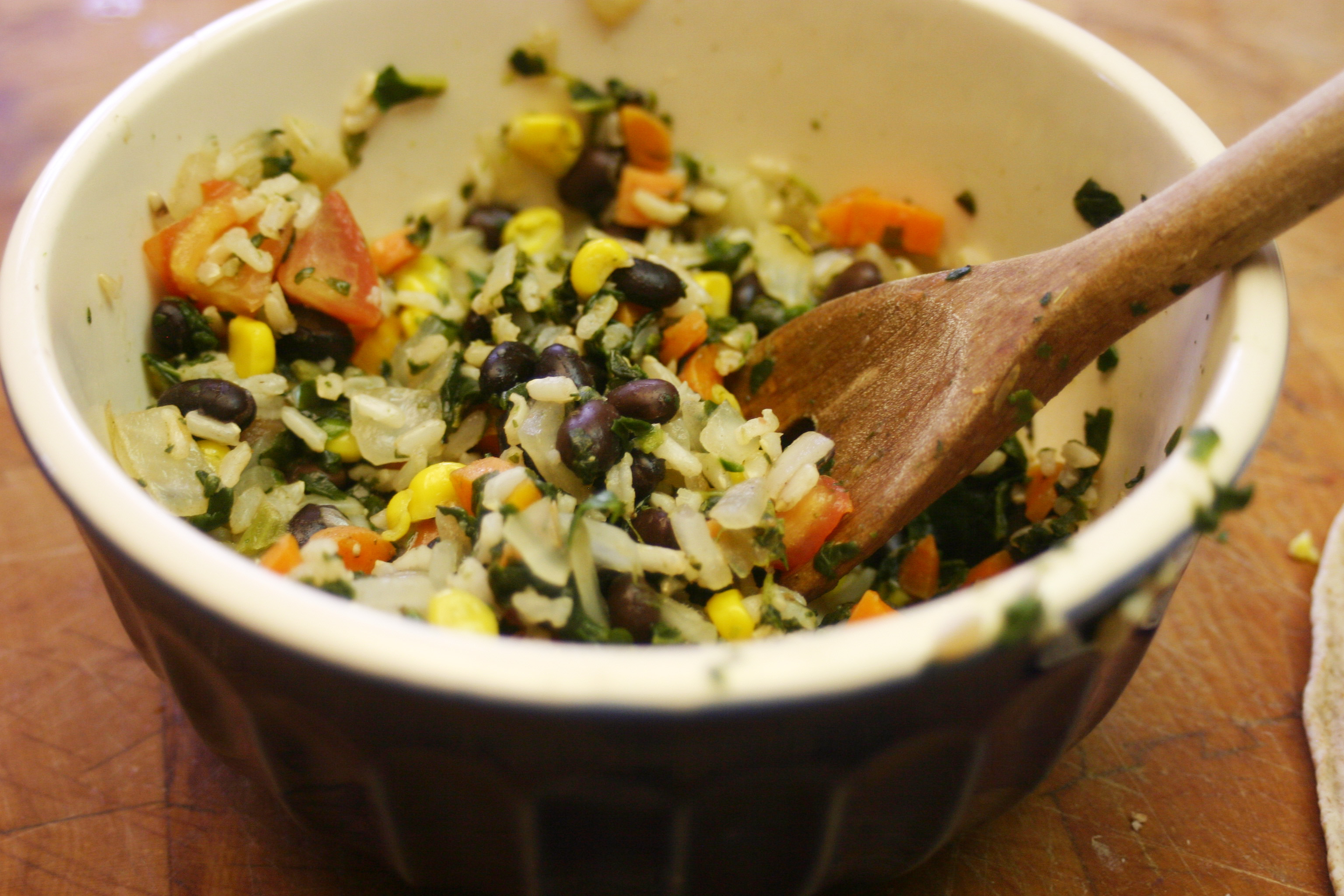 Ingredients
Vegetable oil

1 Tablespoon

Cold cooked white rice

1 Cup (16 tbs)

Frozen whole kernel corn

1 Cup (16 tbs)

(Green Giant® Niblets®)

Chopped thyme leaves/1/2 teaspoon dried thyme leaves

1 1⁄2 Teaspoon

(fresh)

Garlic salt

1⁄2 Teaspoon

Ground red pepper

1⁄8 Teaspoon

(cayenne)

Canned black eyed peas

16 Ounce

, rinsed (drained)

Lightly packed spinach leaves

2 Cup (32 tbs)
Nutrition Facts
Serving size
Calories 274 Calories from Fat 46
% Daily Value*
Total Fat 5 g8%
Saturated Fat 0.69 g3.4%
Trans Fat 0 g
Cholesterol 0 mg
Sodium 636.9 mg26.5%
Total Carbohydrates 47 g15.7%
Dietary Fiber 7.3 g29.4%
Sugars 2.5 g
Protein 12 g24.2%
Vitamin A 230.5% Vitamin C 61.4%
Calcium 13.1% Iron 31.5%
*Based on a 2000 Calorie diet
Directions
1. Heat wok or 12-inch skillet over medium-high heat. Add oil; rotate wok to coat side.
2. Add all ingredients except spinach to skillet; stir-fry 3 to 4 minutes or until heated through. Add spinach; stir-fry 1 to 2 minutes or until spinach begins to wilt.