»

Recipes

»

Trout

»

Smoked Trout With Fusilli
Smoked Trout with Fusilli Recipe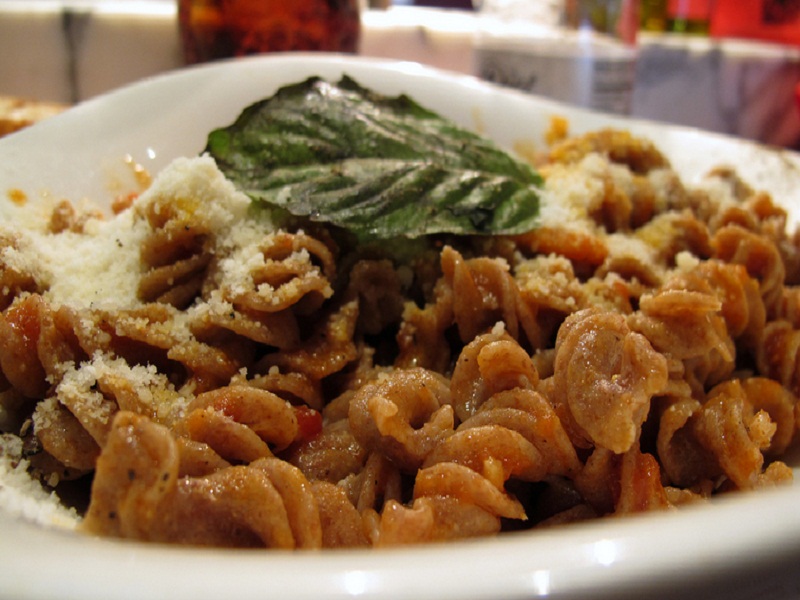 Ingredients
Fusilli

1 Pound

Olive oil

3 Tablespoon

Leek

2 Tablespoon

Tomatoes

1 2/3 Cup (16 tbs)

, canned

Nutmeg - large pinch

Black pepper

1/4 Teaspoon

Cream

3/4 Cup (16 tbs)

Salt

1 To taste

Brandy

1/2 Cup (16 tbs)

Fillets

1/2 Pound

, smoked

Parmesan cheese

3 Tablespoon

(Lemon Parmesan Crumbs :)

Bread crumbs

2 Teaspoon

(Lemon Parmesan Crumbs :)

Parsley

2 Teaspoon

, finely chopped (Lemon Parmesan Crumbs :)

Rind - of 1 lemon, grated
Directions
MAKING
1) In a pan, cook the fusilli in the boiling salted water, until 3/4 done.
2) In a frying pan, gently saute the leek in the oil for about 3 minutes, until soft.
3) Drain the tomatoes and squeeze to remove excess juice and most of the seeds. break the pulp, then stir into the leeks, cook covered over a low heat for 3 to 4 minutes.
4) Stir in the nutmeg and black pepper to tatse.
5) Stir in the cream, cover and cook gently for another 1 to 2 minutes, then taste and adjust the seasoning.
6) Drain the fusilli , stir into the sauce with the brandy, stir frequently and cook over a high heat, until the sauce is slightly thick.
7) Toss in the trout and stir for about 20 seconds, until heated through.
8) In a bowl, combine all the ingredients for Lemon Parmesan Crumbs together, mix thoroughly.

SERVING
9) Serve the Smoked Trout with Fusilli, immediately on individual serving plates along with the Lemon Parmesan Crumbs.
Image Courtesy :
http://www.flickr.com/photos/mr_t_in_dc/4349546787/