»

Recipes

»

Filling

»

Smoked Haddock Filling
Smoked Haddock Filling Recipe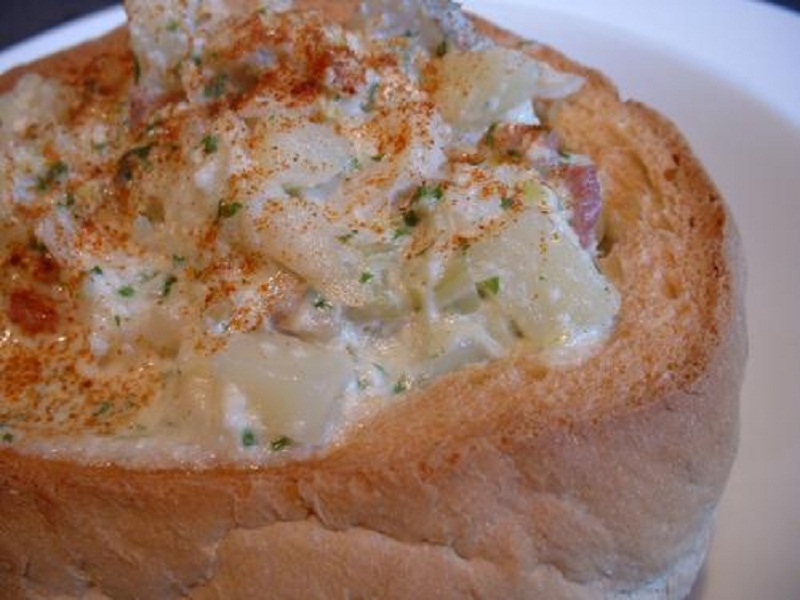 Summary
Preparation Time
10 Min
Cooking Time
30 Min
Ready In
40 Min
Difficulty Level
Easy
Ingredients
Smoked haddock fillets - 1 pack (227-g, 8-oz,) boil- in-the-bag

Long-grain rice - 25 g (1 oz)

Cream cheese

250 Gram

Lemon juice

30 Milliliter

Mayonnaise

45 Milliliter

Cucumber

50 Gram

, pickled
Directions
GETTING READY
1) Cook the haddock as directed on the packet.
2) In a saucepan, add drain.
3) In a plate, place the fillets and discard the skin. With a fork, flake the fish.

MAKING
4) In a saucepan, place the rice by adding the fish stock with 4 tablespoons water.
5) Place over heat to cook by covering, until the rice has absorbed the liquid and is tender. Add more water, if necessary.
6) In a basin, place the cheese to beat with lemon juice, mayonnaise and chopped gherkins or cucumber.
7) Add this to the rice and fish. Season this with pepper, according to taste.
8) Store in a sealed container and freeze inside refrigerator for later use.

SERVING
9) Thaw and use the filling according to the requirement.