»

Recipes

»

European

»

Small Thumbs Cookies
Small Thumbs Cookies Recipe
Small Thumbs is a simple and delicious snack recipe which cannot just escape your guest's attention in any party. Why don€™t you give it a try and let me know the experience.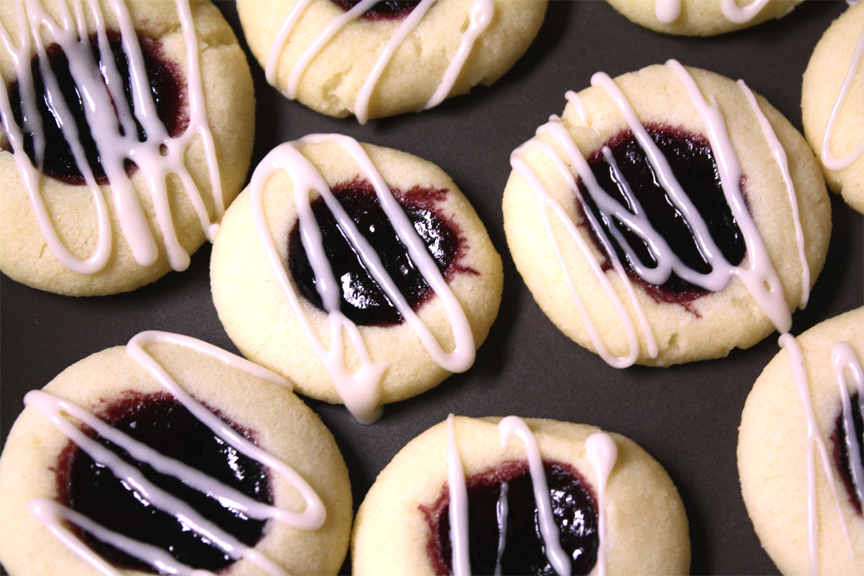 Ingredients
All purpose flour

2 1/2 Cup (16 tbs)

, sifted

Sugar

1 1/2 Cup (16 tbs)

Nuts

1/3 Cup (16 tbs)

, chopped

Cinnamon

1 Teaspoon

1 teaspoon powdered anise

3 eggs, lightly beaten
Directions
In a bowl, combine the flour, sugar, hazelnuts, cinnamon and anise.
Add the beaten eggs and mix until all the ingredients are thoroughly blended.
Pinch off pieces of dough and form cookies the shape of your thuntb.
Place on a buttered cookie sheet and bake in a preheated 375° oven for 20 to 25 minutes or until golden brown.
Cool the cookies on wire racks.