»

Recipes

»

European

»

Small Thumbs Cookies
Small Thumbs Cookies Recipe
Small Thumbs is a simple and delicious snack recipe which cannot just escape your guest's attention in any party. Why don€™t you give it a try and let me know the experience.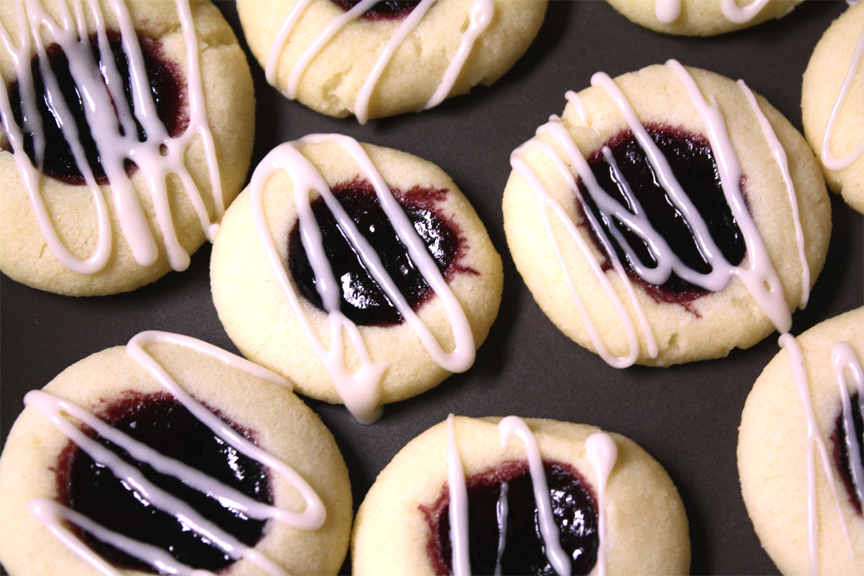 Ingredients
Sifted all purpose flour

2 1⁄2 Cup (40 tbs)

Sugar

1 1⁄2 Cup (24 tbs)

Finely chopped hazelnuts

1⁄3 Cup (5.33 tbs)

(Filbert Nuts)

Cinnamon

1 Teaspoon

Anise powder

1 Teaspoon

Eggs

3

, lightly beaten
Nutrition Facts
Serving size: Complete recipe
Calories 2869 Calories from Fat 431
% Daily Value*
Total Fat 50 g77.6%
Saturated Fat 7.5 g37.5%
Trans Fat 0 g
Cholesterol 634.4 mg
Sodium 217.5 mg9.1%
Total Carbohydrates 555 g184.9%
Dietary Fiber 16.9 g67.5%
Sugars 304.1 g
Protein 60 g120%
Vitamin A 15.4% Vitamin C 7.5%
Calcium 27.1% Iron 122.1%
*Based on a 2000 Calorie diet
Directions
In a bowl, combine the flour, sugar, hazelnuts, cinnamon and anise.
Add the beaten eggs and mix until all the ingredients are thoroughly blended.
Pinch off pieces of dough and form cookies the shape of your thuntb.
Place on a buttered cookie sheet and bake in a preheated 375° oven for 20 to 25 minutes or until golden brown.
Cool the cookies on wire racks.