»

Recipes

»

Shrimp

»

Shrimps Curry/ Sungata Ghasi
Shrimps Curry/ Sungata Ghasi Recipe
Its a tradition in Mangalore to eat fish on Diwali day and my in-laws follow this religiously. Where as at my mom's place we are strict vegetarians on this auspicious day and we dont even eat onion and garlic. This diwali was first diwali after my marriage, so had to keep up both the tradition. That's when Pr and I came out with this idea. He had sungata ghasi and I ate substituting cooked potatoes ;) instead of shrimps.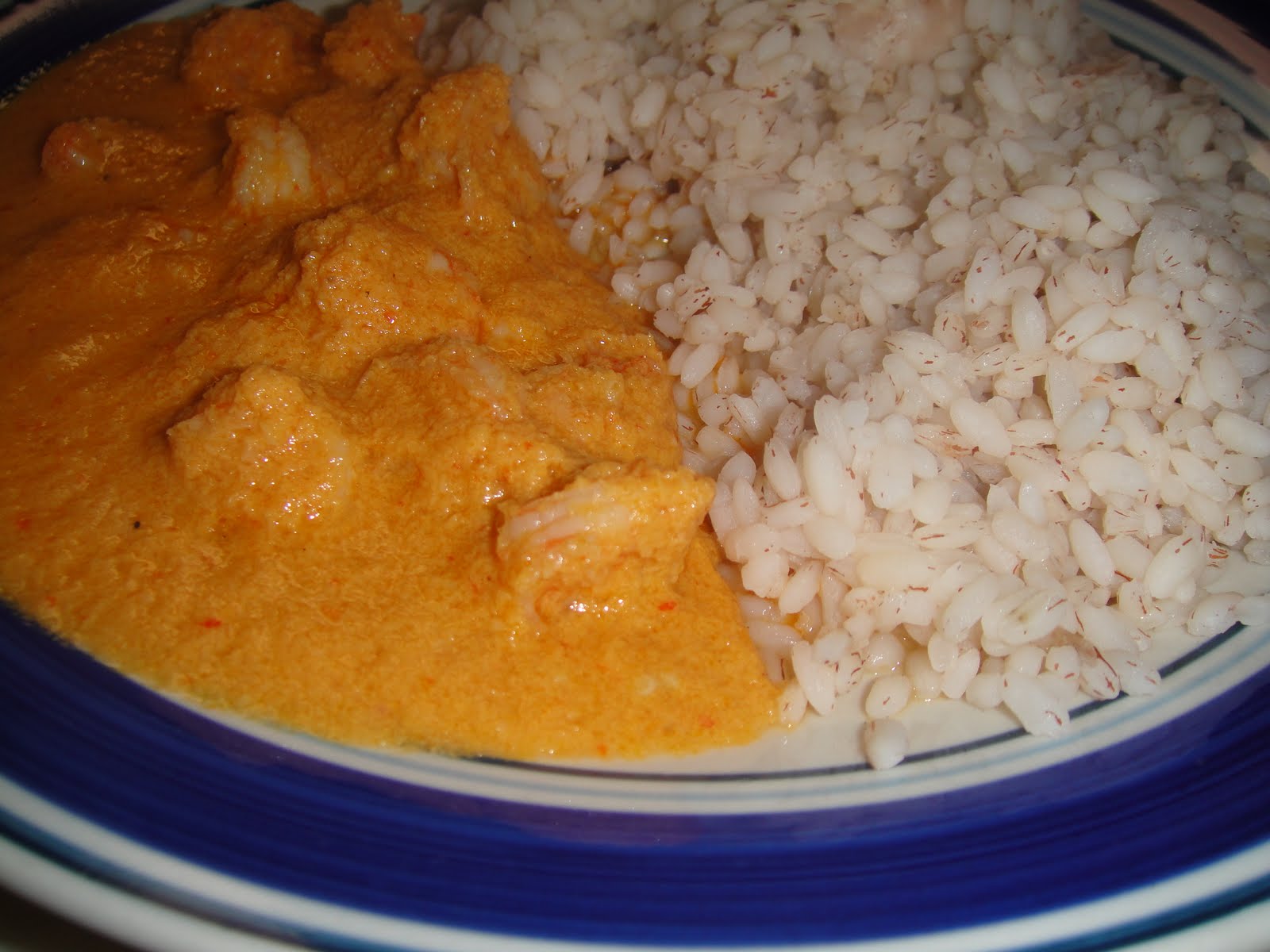 Ingredients
Shrimps

40

Coconut

1 Cup (16 tbs)

, grated

Red chillies

7

1/4 tea spoon tamarind extract

1/4 tea spoon asafoetida

1 table spoon coconut oil/any cooking oil

Water

2 Cup (16 tbs)

Salt

To Taste
Directions
Grind coconut along with red chillies and tamarind extract into a smooth paste.
In a pan bring this paste to boil by adding 2 cups of water.
Add shrimps and cook on simmer.
Mix asafoetida with couple of spoons of water and add it to shrimps when they are are par cooked (80% cooked).
Add coconut oil, salt and boil it for 3-4 minutes.
Serve hot with rice.