»

Recipes

»

Shrimp

»

Shrimp Chafing Discs
Shrimp Chafing Discs Recipe
Are you short on time to cook something delicious? Then what are ovens and microwaves for. Try out this wonderful recipe for Shrimp Chafing Discs (hors d'oeuvre) - my all time family favorite. This Shrimp Chafing Discs (hors d'oeuvre) is so easy, but is equally delicious! Simply try it out!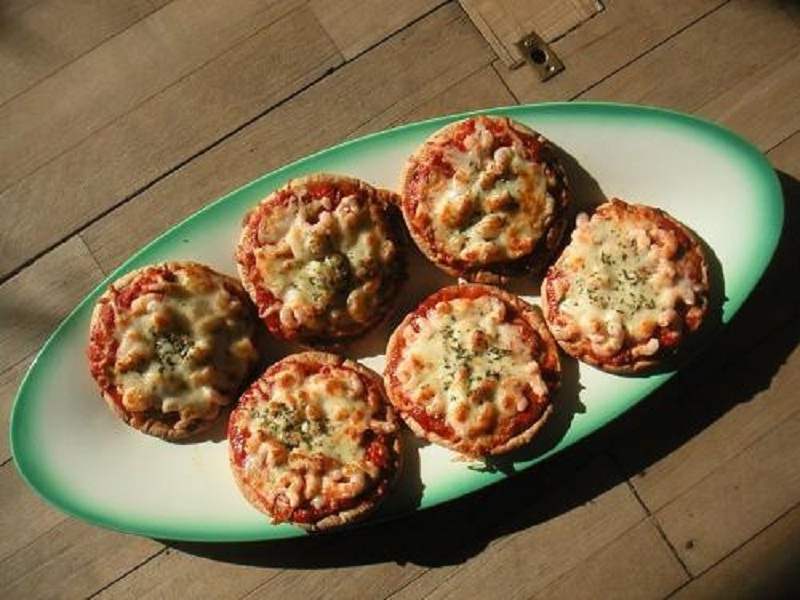 Ingredients
Shrimp - 1/2 pound, cleaned and cooked

Cream cheese – 1 package (3-ounce)

Lemon juice

2 Teaspoon

Chives

1 Tablespoon

, minced

Horseradish

2 Tablespoon

, prepared

Cayenne

1 Dash

Celery salt

1/2 Teaspoon

Salt

1/4 Teaspoon

White bread

1 Small

Parsley for garnish

Butter
Directions
MAKING
1) Put the shrimps through meat grinder and process using a medium blade.
2) Take a bowl and combine cream cheese, chives, lemon juice, seasonings and horse-radish in it. Whip until mixture turns smooth.
3) Beat in ground shrimp.
4) Spread each slice of bread with mixture.
5) Roll and secure with toothpicks.
6) Wrap in wax paper or foil and store in refrigerator until chafing time.
7) Slice in discs of 1/2 inch thickness.
8) Take a blazer pan heat 2 tablespoons butter in it.
9) Fry the discs in small batches until delicate brown in color on both sides. Add butter as and when required.

SERVING
10) Garnish with chopped parsley and serve immediately.