»

Recipes
Shrimp Casserole Recipe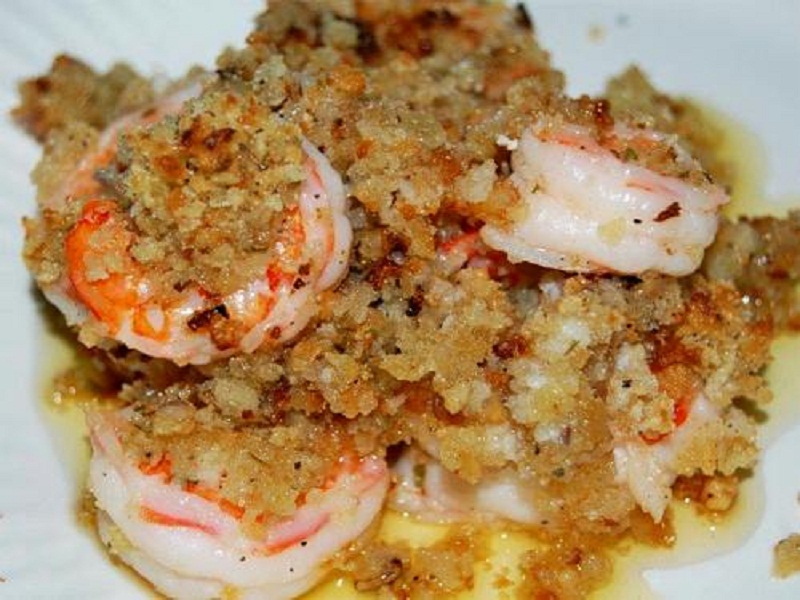 Ingredients
Mushrooms

1⁄2 Pound

, sliced

Butter/Margarine

2 Tablespoon

Onion

1 Medium

, minced

Tomatoes

2 Large

, peeled, seeded, and chopped

All purpose flour

2 Tablespoon

Light cream

1⁄2 Cup (8 tbs)

Sherry

1⁄3 Cup (5.33 tbs)

Worcestershire sauce

1 Teaspoon

Hot pepper sauce

1⁄2 Teaspoon

Salt

2 Teaspoon

Pepper

1⁄8 Teaspoon

Shrimps

3 Pound

, cooked, peeled, and deveined

Buttered soft bread crumbs

1⁄2 Cup (8 tbs)
Nutrition Facts
Serving size
Calories 407 Calories from Fat 129
% Daily Value*
Total Fat 15 g22.5%
Saturated Fat 7.3 g36.3%
Trans Fat 0 g
Cholesterol 377.7 mg
Sodium 1075.3 mg44.8%
Total Carbohydrates 17 g5.7%
Dietary Fiber 2 g7.8%
Sugars 3.9 g
Protein 50 g99.5%
Vitamin A 24.9% Vitamin C 26.5%
Calcium 15% Iron 34.3%
*Based on a 2000 Calorie diet
Directions
MAKING
1 In a pan, add butter and saute mushrooms until tender.
2 Add in the onions and tomatoes and cook for 10 minutes.
3 Blend in flour along with cream.
4 Pour in the sherry and mix the seasonings.
5 Combine the shrimps.
6 In a buttered casserole, transfer the mixture.
7 Scatter the bread crumbs on the top.
8 In a preheated oven, bake at 350 degrees fahrenheit for 20 minutes or until the top is browned.

SERVING
9 Serve hot.