»

Recipes

»

Cookie

»

Sesame Cookies
Sesame Cookies Recipe
Sesame Cookie is an amazingly delicious snack recipe. A delicious Sesame Cookie will surely tempt you to serve this to your loved ones.
Sesame Cookies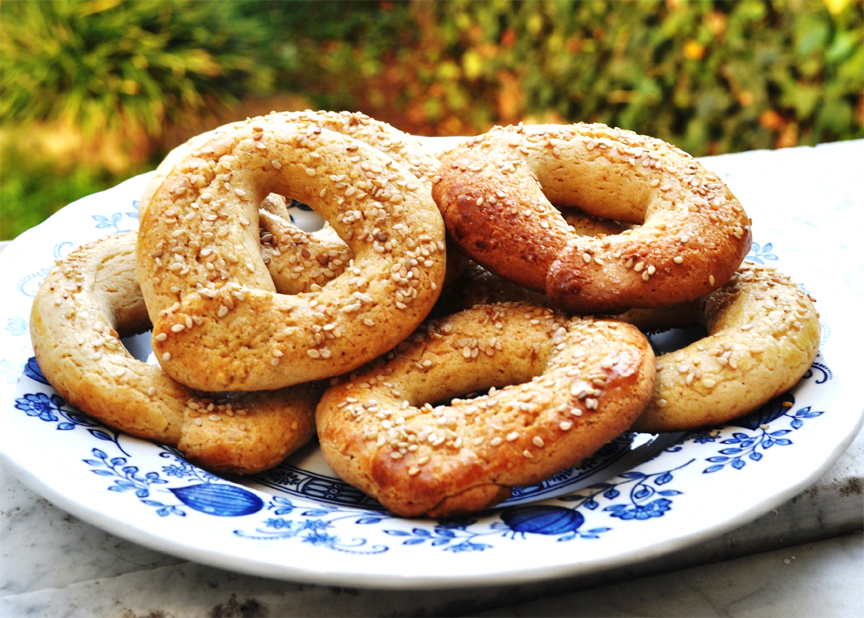 Ingredients
Butter

2 Cup (16 tbs)

Flour

6 Cup (16 tbs)

, sifted

Sugar

1 Cup (16 tbs)

1 egg beaten with

Water

1 Tablespoon

Milk

1 Cup (16 tbs)

Baking powder

2 Teaspoon

Sesame seeds

Cinnamon

1/2 Teaspoon
Directions
Cream butter and gradually beat in sugar.
Add milk, baking powder, and cinnamon and mix well.
Slowly stir in flour until a soft dough is formed.
Shape dough with floured hands into small rings (miniature doughnuts).
Dip each ring into egg mixture, then dip in a dish of sesame seeds, carefully covering cookies on all sides.
Place on cooky sheets and bake in a 350 degree oven for 20 minutes or until golden brown.