»

Recipes

»

Chicken

»

Seasoned Country Fried Chicken
Seasoned Country Fried Chicken Recipe
Seasoned country fried chicken is a floured and seasoned fred chicken recipe. Flavored with garlic and poultry seasoning, the seasoned country fried chicken is skillet cooked and can be served with a side of choice.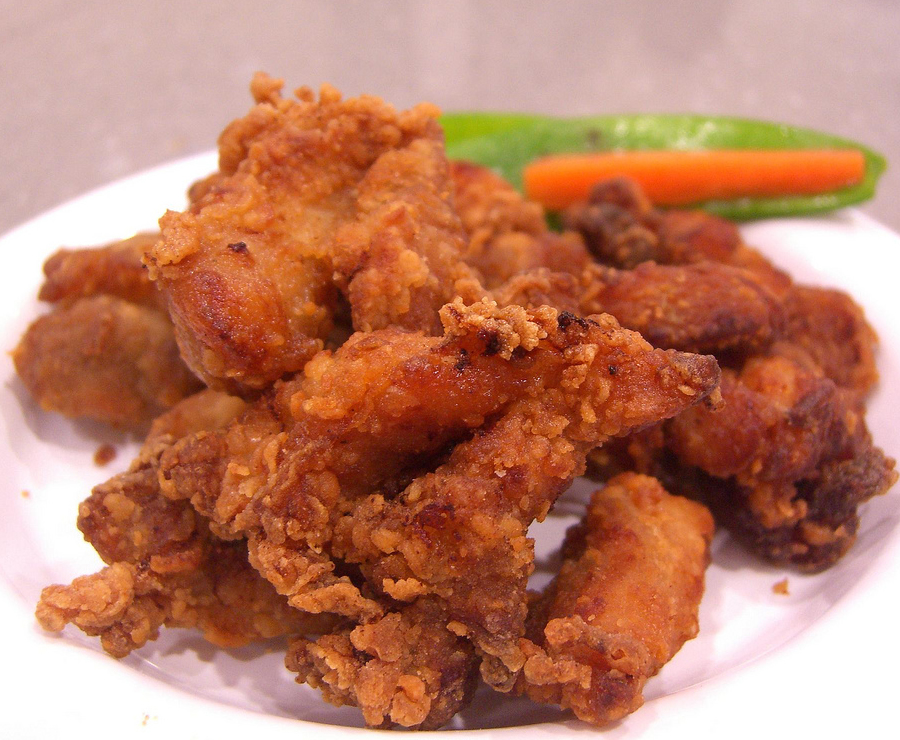 Ingredients
All purpose flour

1 Cup (16 tbs)

Vegetable oil

1

Pepper

2 Teaspoon

Salt

1 Teaspoon

Paprika

1 Teaspoon

Poultry seasoning

1⁄2 Teaspoon

Garlic powder

1⁄4 Teaspoon

Egg

1

, beaten

Milk

1⁄2 Cup (8 tbs)

Broiler-fryer chicken

3 Pound

, cut up
Nutrition Facts
Serving size: Complete recipe
Calories 2316 Calories from Fat 647
% Daily Value*
Total Fat 72 g110.6%
Saturated Fat 22.5 g112.7%
Trans Fat 0 g
Cholesterol 3788 mg
Sodium 3193.8 mg133.1%
Total Carbohydrates 133 g44.2%
Dietary Fiber 6 g23.9%
Sugars 7.9 g
Protein 268 g535.3%
Vitamin A 2468.8% Vitamin C 374.2%
Calcium 34.5% Iron 492.3%
*Based on a 2000 Calorie diet
Directions
Combine first 6 ingredients in a plastic bag; shake to mix, and set aside.
Combine egg and milk; mix well.
Skin chicken, if desired.
Place 2 or 3 pieces in bag; shake well.
Dip in egg mixture; return to bag and shake again.
Repeat with remaining chicken.
Heat 1 inch of oil in a large skillet to 350°; add chicken and fry 15 minutes or until golden brown, turning to brown both sides.
Drain on paper towels.
Image Courtesy :
http://www.flickr.com/photos/avlxyz/2875255560/