»

Recipes

»

Cocktail

»

Screaming Lizard Cocktail
Screaming Lizard Cocktail Recipe
Screaming Lizard cocktail sounds wonderful. Doesn't it? You will scream with joy after you have this Screaming Lizard cocktail. Wait till you get a taste of it!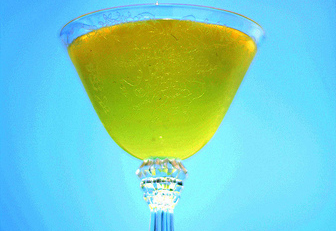 Ingredients
Ice

Menthe

30 Milliliter

Green

30 Milliliter

Soda water

30 Milliliter
Directions
Place ice in tumbler.
Add creme de menthe, green chartreuse and soda water; stir.