»

Recipes

»

Pie

»

Scotch Banana Pie
Scotch Banana Pie Recipe
This deliciously rich Scotch Banana Pie , is great to serve for any occasion. One of the most popular desserts ever, this Scotch Banana Pie will not only impress your guests, but will entertain you as well!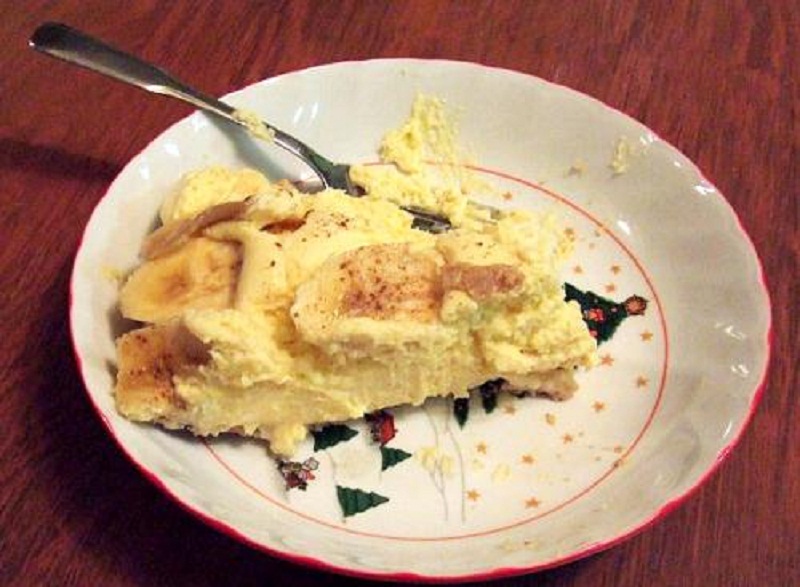 Ingredients
Bananas

2

1 8-inch cornflake pie crust

Butterscotch pudding mix package

1

Milk

1 1/2 Cup (16 tbs)

Margarine

2 Tablespoon

Pecans

1/3 Cup (16 tbs)

, chopped
Directions
Slice one banana and arrange in bottom of cornflake pie crust.
Prepare pudding with the milk according to directions on the package.
When mixture comes to a full boil remove from heat and stir in margarine and pecans.
Cool about 5 minutes, stirring occasionally.
Pour into pie crust.
Chill until firm.
Just before serving garnish top with sliced banana and chopped nuts.
Makes one 8-inch pie.