»

Recipes

»

Scone

»

Delicious Scones
Delicious Scones Recipe
Scones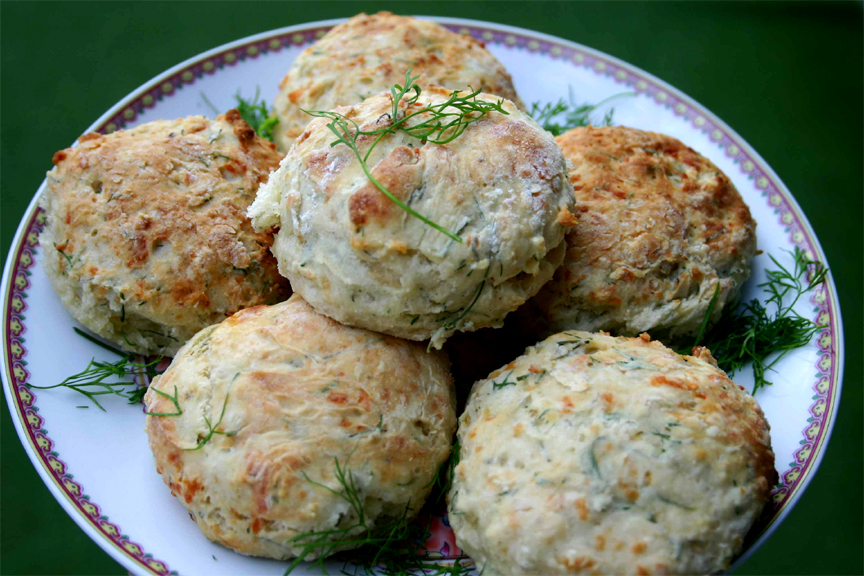 Summary
Preparation Time
20 Min
Cooking Time
30 Min
Ready In
50 Min
Difficulty Level
Medium
Health Index
Average
Servings
4
Ingredients
Baking powder - 1 rounded teaspoon (1-2 x 5 ml spoon)

Salt - a pinch

Sugar - 1 rounded teaspoon (1-2 x 5 ml spoon)

Plain flour

8 Ounce

, sieved

Milk

1/4 Pint
Directions
GETTING READY
1) The main secret behind making good, light scones is to have all the ingredients and equipment nice and warm before you get started with the process (keep them briefly in the oven.)
2) The exact ratio of liquid to flour can never be accurately mentioned, as flour is known for never absorbing the same quantity of liquid - that even goes for branded flours.
3) Adjust the oven on to Gas Mark 7/425°F/220°C.
4) Warm all the ingredients a little, the flour especially should be warmed only slightly.
5) Combine all the dry ingredients together and add the milk.
6) Make a light, soft dough as quickly as possible.
7) Add extra milk or flour if the mixture becomes too dry or too sloppy.

MAKING
8) Pat the mixture on to a lightly floured surface and knock the edges gradually to form an oblong shape.
9) Avoid patting on the top or you will knock out the air.
10) Shape the scone mixture into squares using the sharpest knife available.
(Do not use a blunt knife or cake cutters, as these will tightly press and flatten the mixture.)
11) Scatter generously with flour on top of the scones and swiftly arrange them on a preheated baking tray.
12) Use a palette knife or slice to prevent handling the scones themselves.
13) Bake undisturbed in the preheated oven for 15-20 minutes,this varying as to how big you prepared them.

SERVING
14) Serve them over tea or coffee.