»

Recipes

»

European

»

Savory Balls
Savory Balls Recipe
Savory Balls is an irresistible side dish recipe. Once you try this effortlessly prepared simple recipe at your dinner party, I bet you would surely get a huge fan following.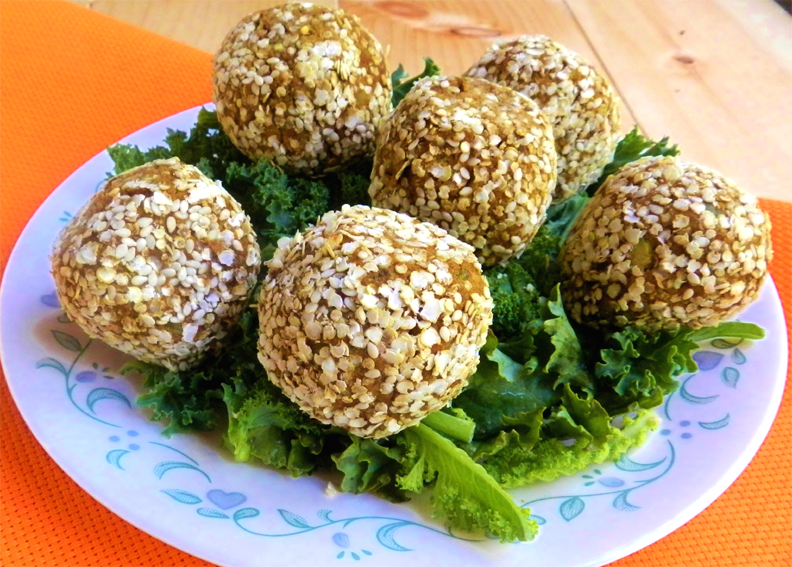 Ingredients
Butter

3 Tablespoon

Flour

5 Tablespoon

Chicken broth

1 Cup (16 tbs)

1/2 pound cold cooked veal, shredded

Parsley

1 Tablespoon

, finely chopped

Salt

1/2 Teaspoon

black pepper

1

Worcestershire sauce

1 Teaspoon

Oil for deep frying

2 egg whites, beaten until foamy

1/2 cup fine dry breadcrumbs

Prepared (Dijon type) mustard
Directions
Heat the butter in a saucepan, add the flour and cook, stirring, for 2 minutes.
Gradually add the broth, stirring constantly until a thick paste is formed.
Add the veal, parsley, salt, pepper and Worcestershire sauce and combine thoroughly.
Spread the mixture on a plate and refrigerate for 2 hours.
Heat the oil for deep frying.
Form the veal mixture into 1 inch balls.
Dip the balls in the egg white, then roll in the breadcrumbs.
Deep fry a few balls at a time for 2 minutes or until golden.
Drain on paper towels.