»

Recipes
Sauteed Cauliflower Recipe
Cauliflower sure promises to add great variety to your dinner table. A delicious , simple and easy treat, this sauteed cauliflower is one that I love to try. Every bite of it is simply awesome.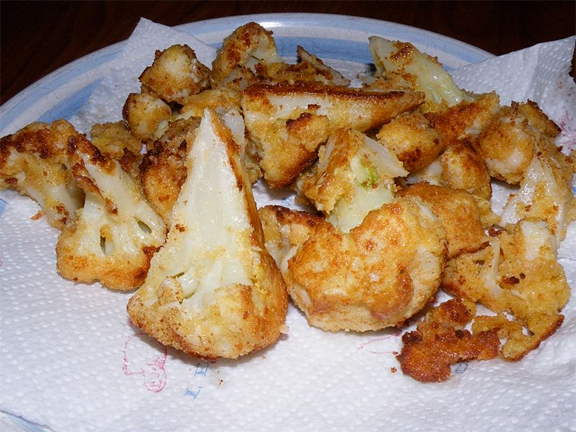 Ingredients
Cauliflower -1 medium, trimmed and broken into florets

Butter/Margarine

1/4 Cup (16 tbs)

Salt

To Taste

Egg

1

Pepper

1 Dash
Directions
MAKING
1)In a saucepan, cook cauliflower in salted water or 3-5 minutes. Drain.
2)Dip the cauliflower into egg.
3)In a heavy skillet, heat butter and sauté cauliflower until golden.
4)Take a shallow bowl and put the cauliflower into it.

SERVING
5)Season it with salt and pepper and serve.
Image Courtesy :
http://commons.wikimedia.org/wiki/File:Fried_cauliflower.jpg