»

Recipes

»

Asian

»

Satay

»

Satay Beef
Satay Beef Recipe
Beef Satay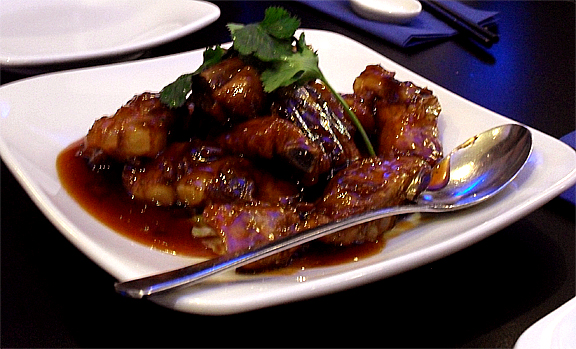 Summary
Difficulty Level
Easy
Health Index
Average
Ingredients
Beef tenderloin

1 pound

, trimmed

Cornstarch

1 Teaspoon

Water

5 Tablespoon

, divided

Soy sauce

3 1/2 Teaspoon

, divided

Sesame oil

2 Teaspoon

Vegetable oil

2 Tablespoon

1 medium yellow onion, coarsely chopped

Garlic

1 Clove (5gm)

, minced

Dry sherry

1 Tablespoon

1 tablespoon satay sauce

Curry powder

1 Teaspoon

Sugar

1/2 Teaspoon

Fresh chervil and carrot flowers for garnish
Directions
1. Cut meat across grain into thin slices; flatten each slice by pressing with fingers.
2. Combine cornstarch, 3 tablespoons water, 1 1/2 teaspoons soy sauce and sesame oil; mix well. Add to meat in medium bowl; stir to coat well. Let stand 20 minutes.
3. Heat vegetable oil in wok or large skillet over high heat. Add 1/2 of meat, spreading out slices so they do not overlap.
4. Cook meat slices on each side just until lightly browned, 2 to 3 minutes. Remove from wok; set aside. Repeat with remaining meat slices.
5. Add onion and garlic to wok; stir-fry until tender, about 3 minutes.
6. Combine remaining 2 tablespoons water, 2 teaspoons soy sauce, sherry, satay sauce, curry powder and sugar in small cup. Add to wok; cook and stir until liquid boils. Return meat to wok; cook and stir until thoroughly heated. Garnish, if desired.