»

Recipes

»

Dumpling

»

Sage And Onion Dumplings
Sage and Onion Dumplings Recipe
This is a kick ass Sage And Onion Dumplings recipe which will knockout anyone who eats it. Excuse my French please. There is not a single month when I don't serve this yummy Side Dish! You need to try this Sage And Onion Dumplings just once! You'll certainly remain loyal to it forever!
Sage and Onion Dumpling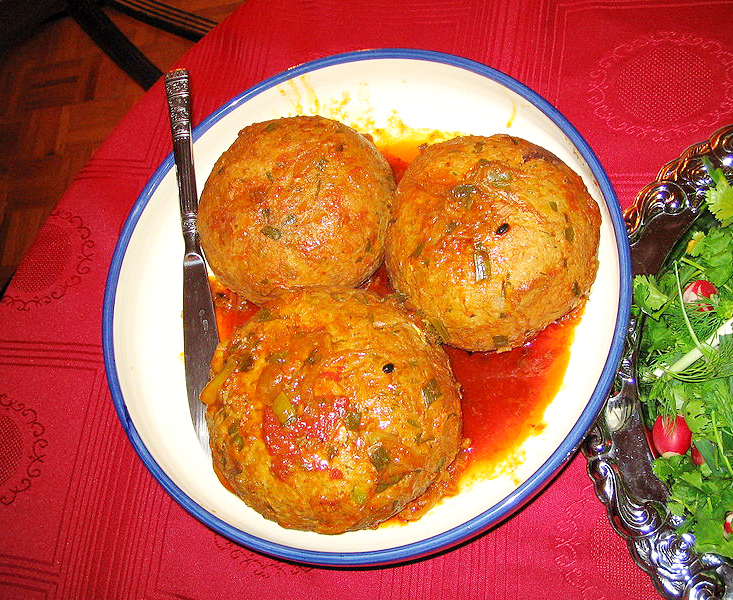 Ingredients
Brown breadcrumbs - 2 cups

Potato - 2 tablespoons, cooked mashed

Butter

1 Tablespoon

, melted

Onion

1

Dried sage

1/2 Teaspoon

Salt

To Taste

Pepper

1 To taste

Brown sugar

1 Teaspoon

Flour – as needed
Directions
GETTING READY
1. In a pan, put together onion, seasonings, sugar and a little water for cooking; cook for about 5 minutes until onions are tender.
2. Drain well reserving liquid.
3. Add 2-3 tablespoons of cooking liquid to breadcrumbs.
4. Mash cooked onions.

MAKING
5. In a bowl, put together all ingredients and season to taste; mix well.
6. Flour hands and make small balls with the mixture.
7. In a pot of boiling stew or soup, boil the dumplings for 5-8 minutes.

SERVING
8. In a soup bowl, ladle dumplings along with the cooking liquids.