»

Recipes

»

European

»

Russian

»

Russian Tea Cake
Russian Tea Cake Recipe
Tea Cakes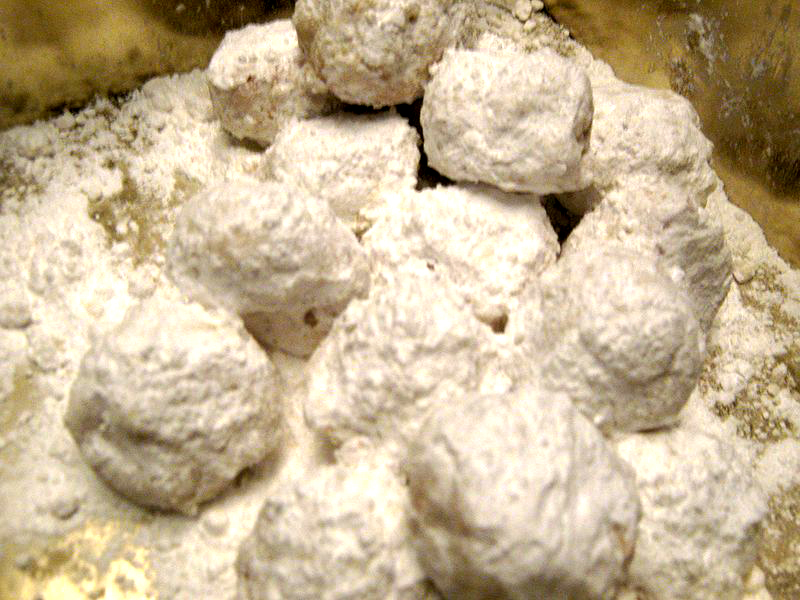 Ingredients
Butter/Margarine

1 Cup (16 tbs)

, softened

Confectioner's sugar

1/2 Cup (16 tbs)

Vanilla

1 Teaspoon

All purpose flour

2 3/4 Cup (16 tbs)

Salt

1/4 Teaspoon

Nuts

3/4 Cup (16 tbs)

, finley chopped
Directions
Heat oven to 400°.
Mix thoroughly butter, sugar and vanilla.
Work in flour, salt and nuts until dough holds together.
Shape dough into 1-inch balls.
Place on ungreased baking sheet.
Bake 10 to 12 minutes or until set but not brown.
While warm, roll in confectioners' sugar.
Cool.
Roll in sugar again.