»

Recipes

»

Sprout

»

Sauteed Brussels Sprouts And Water Chestnuts
Sauteed Brussels Sprouts and Water Chestnuts Recipe
Sauteed Brussels sprouts with water chestnuts is a highly nutritious dish. Sometimes people often think that nutritious food can't be delicious. But this dish is an exception. The sautéed Brussels sprouts with water chestnuts has a crunchy, nutty taste with good health of Brussels sprouts.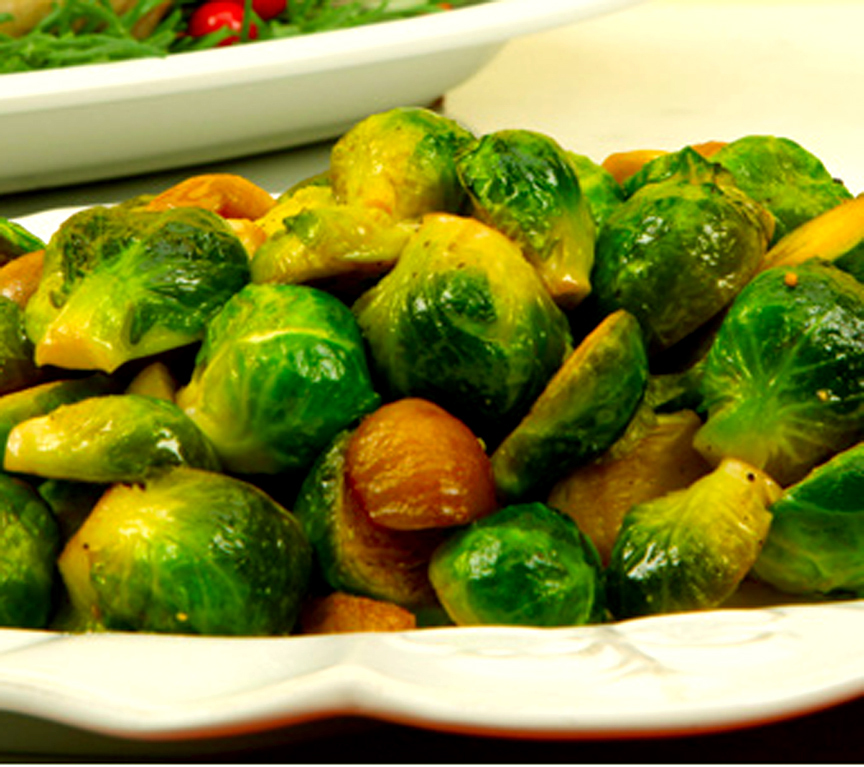 Summary
Preparation Time
10 Min
Cooking Time
10 Min
Ready In
20 Min
Difficulty Level
Easy
Health Index
Average
Servings
6
Ingredients
Frozen Brussels sprouts-2 (10-ounces)packages

Water chestnuts-1(5-ounces) can

Salt

2 Teaspoon
Directions
GETTING READY
1)Halve larger sprouts.
2)Drain and chop chestnuts and keep fluid aside.
3)Add enough water to chestnut fluid to equal 1 cup liquid.

MAKING
4)Take a saucepan and pour liquid into it.
5)Add salt, sugar, seasoned salt and parsley. Bring to a boil.
6)Add sprouts, cover and cook on low heat for 8-10 minutes. Drain.
7)Add chestnuts and butter and toss lightly.

SERVING
8)Serve Brussels sprouts and water chestnuts immediately.