»

Recipes

»

Chicken

»

Rosa's Easy Chicken Cacciatore
Rosa's Easy Chicken Cacciatore Recipe
Looking for an easy homemade Chicken recipe, why not give this Rosa's Easy Chicken Cacciatore a try! Extremely simple and incredibly easy, it is needless to say that this Rosa's Easy Chicken Cacciatore is also appetizingly inviting!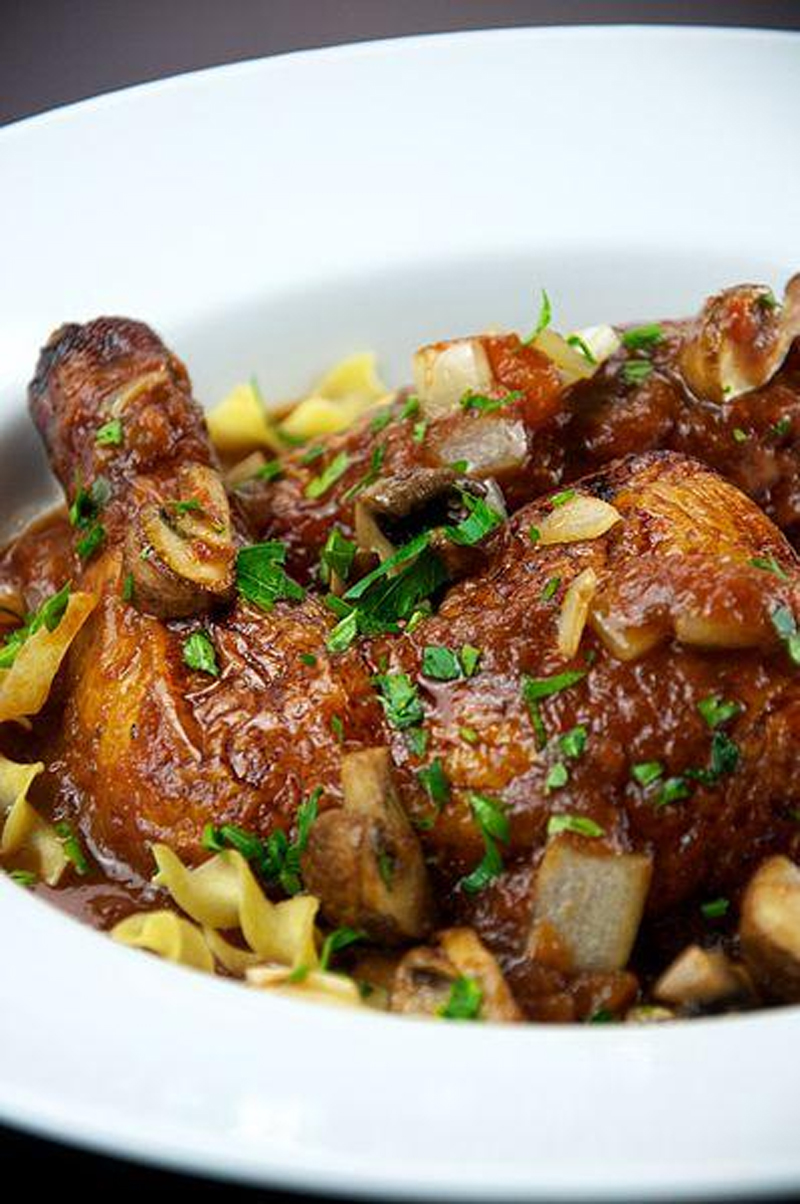 Ingredients
2 1/2-poUnd ready-to-cook chicken, cut in pieces

Flour

1/4 Cup (16 tbs)

Salt

1 Teaspoon

Pepper

1/4 Teaspoon

1/4cup olive or salad oil

No. 1 can small white onions

1 medium-size green pepper, cut in strips

Mushrooms

4 Ounce

, drained

Garlic

1 Clove (5gm)

, minced

Tomato soup

10 1/2 Ounce

, condensed

Water

1/2 Cup (16 tbs)

2 tablespoons vinegar or lemon juice

Worcestershire sauce

1 Tablespoon

Oregano

1/2 Teaspoon
Directions
Rinse chicken pieces and pat dry.
Roll in flour seasoned with salt and pepper.
Brown chicken in olive oil in a large skillet; remove chicken.
Saute onions, green pepper, mushrooms and garlic in same skillet; blend in remaining ingredients.
Add chicken; cover and simmer about 30 minutes or until chicken is done.
Stir occasionally.
Serve over cooked spaghetti.