»

Recipes

»

Italian

»

Roasted Red Pepper Bruschetta
Roasted Red Pepper Bruschetta Recipe
A quick, easy and elegant way to enjoy the flavors of fresh herbs, Parmesan cheese, capers and bell peppers.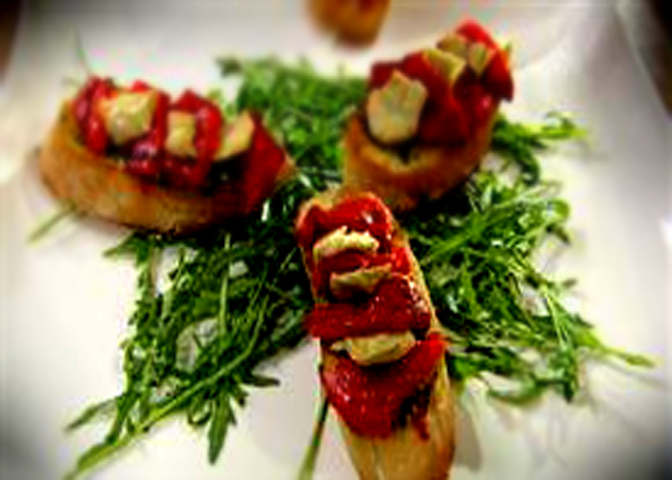 Ingredients
Hard crusted italian bread slices/French bread

4

(1/2 inch thick)

Roasted red bell peppers

7 Ounce

, cut into 1/2-inch strips (drained)

Chopped parsley/1 teaspoon parsley flakes

2 Tablespoon

(fresh)

Shredded parmesan cheese

2 Tablespoon

(shredded freshly)

Olive oil/Vegetable oil

1 Tablespoon

Salt

1⁄4 Teaspoon

Pepper

1⁄4 Teaspoon

Garlic

1 Clove (5 gm)

, finely chopped

Capers

1 Tablespoon

(drained if desired)
Directions
1. Heat oven to 450ºF. Place bread on ungreased cookie sheet.
2. Mix remaining ingredients except capers. Spoon onto bread.
3. Bake 6 to 8 minutes or until edges of bread are golden brown. Cut each bread slice lengthwise into thirds. Sprinkle with capers.