»

Recipes

»

Pepper

»

Roast Pepper
Roast Pepper Recipe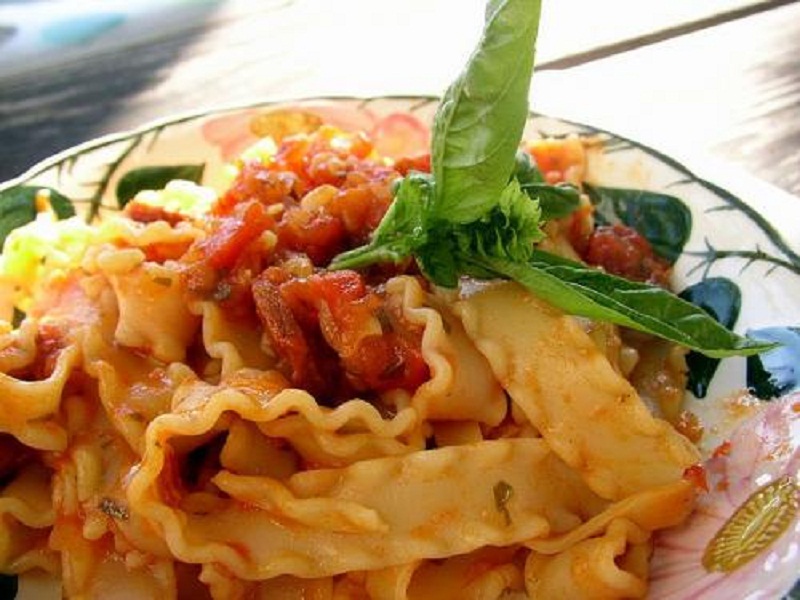 Ingredients
Red peppers

4

Extra virgin olive oil

6 Tablespoon

Garlic

2 Clove (10 gm)

, finely chopped

Chili flakes

1⁄2 Teaspoon

, crushed

Salt

To Taste

Black pepper

To Taste

Dried pasta

1 Pound

(500 Grams)

Chopped flat leaf italian parsley

3 Tablespoon
Nutrition Facts
Serving size
Calories 677 Calories from Fat 233
% Daily Value*
Total Fat 25 g38.4%
Saturated Fat 1.7 g8.3%
Trans Fat 0 g
Cholesterol 0 mg
Sodium 111.2 mg4.6%
Total Carbohydrates 92 g30.6%
Dietary Fiber 7.3 g29.3%
Sugars 9.4 g
Protein 16 g31.8%
Vitamin A 98.6% Vitamin C 296.1%
Calcium 3% Iron 18.6%
*Based on a 2000 Calorie diet
Directions
Grill, peel and seed peppers .
Cut into strips 5cm (2in) long and 1cm (1/2 in) wide.
Heat oil in a large frying pan.
Add garlic and chilli flakes and cook over medium-high heat until fragrant, 1 minute.
Add peppers and cook, stirring occasionally, until flavours are blended, 4 minutes.
Add salt and pepper to taste.
Meanwhile, cook pasta in a large pot of boiling, salted water, until firm to the bite.
Drain.
Add drained pasta with parsley to the hot peppers.
Toss well.
Drizzle with additional olive oil, if using.
Serve immediately.
Image Courtesy :
http://www.flickr.com/photos/izzi/4445689334/