»

Recipes

»

Ricotta

»

Rigatoni With Ricotta
Rigatoni with Ricotta Recipe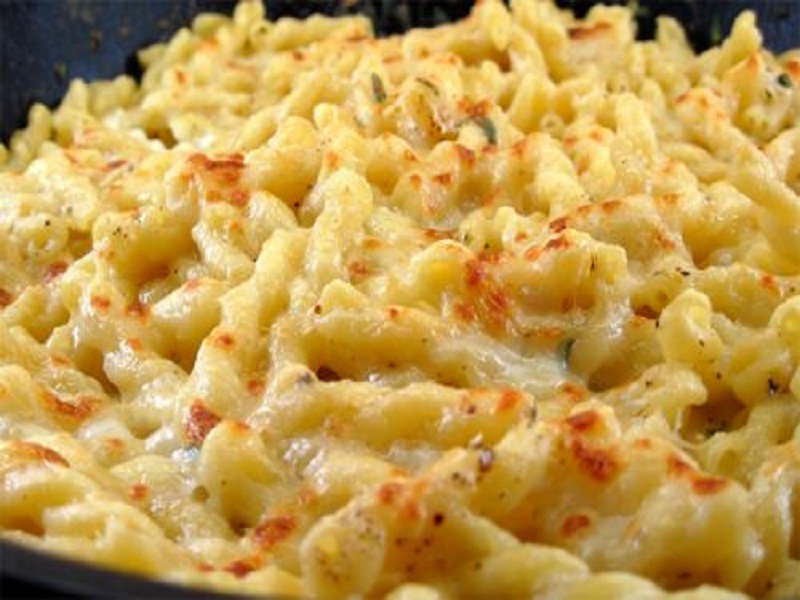 Ingredients
Rigatoni

2/3 Pound

Vegetable oil - as required

Unsalted butter

1/3 Cup (16 tbs)

Parmesan cheese - as required, freshly grated

Sage or mint leaves - as required, fresh

Ricotta cheese

2/3 Pound

(Filling:)

Parmesan cheese

3/4 Cup (16 tbs)

(Filling:)

Salt

1 To taste

(Filling:)

Nutmeg - to taste
Directions
GETTING READY
1) Preheat the oven to 375°F (190°C).

MAKING
2) In a pan, cook the rigatoni in the boiling salted water, until tender.
3) Drain thoroughly, stir in some vegetable oil and allow to cool slightly.
4) In a bowl, mix the Ricotta and Parmesan cheeses together. Season with the salt and nutmeg to taste.
5) Spoon the mixture in a piping bag with a 1/2 to 3/4 inch nozzle, and pipe each rigatoni tube well with the ricotta mixture.
6) In a greased, shallow ovenproof dish, place the stuffed rigatoni tubes and pour the melted butter, evenly over the tubes.
7) Sprinkle with some grated Parmesan and toss in a few sage leaves.
8) Bake in the preheated oven for 15 minutes, until thoroughly heated and the cheese is melted.

SERVING
9) Serve the Rigatoni with Ricotta, immediately on individual serving plates.