»

Recipes

»

Brownie

»

Rich Brownies
Rich Brownies Recipe
Rich brownies are almost like cake and are absolutely chewy and delicious. They are very easy to make and can be made with variations like adding extra chocolate, using low calorie ingredients and no eggs. Which ever way you choose to make them, rich brownies are just awesome.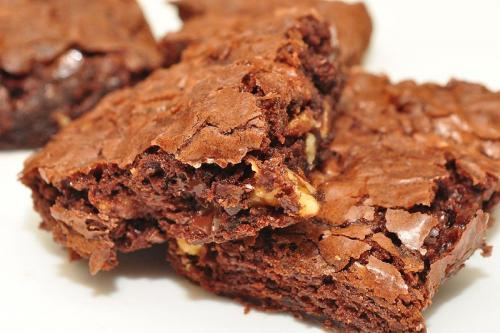 Ingredients
Eggs

4 Small

Sugar

2 Cup (16 tbs)

Self-rising flour-1 cup, sifted

Nuts

1 Cup (16 tbs)

, chopped

Butter/Margarine

1 Cup (16 tbs)

Semi-sweet chocolate square

3

, melted
Directions
MAKING
1)In a bowl, beat together eggs and sugar.
2)Add flour and nuts and fold in margarine and chocolate.
3)Take greased and floured 13 x 9-inch pan and pour the batter.
4)Bake at 375 degrees for 35 minutes.

SERVING
5) Serve the rich brownies warm.