»

Recipes

»

Biscuit

»

Rich Short Biscuits
Rich Short Biscuits Recipe
Rich short biscuits are flour and butter biscuits prepared with pastry flour. Baked in the oven to nice brown color, these rich short biscuits can be served with cold salads or as a cocktail accompanyment.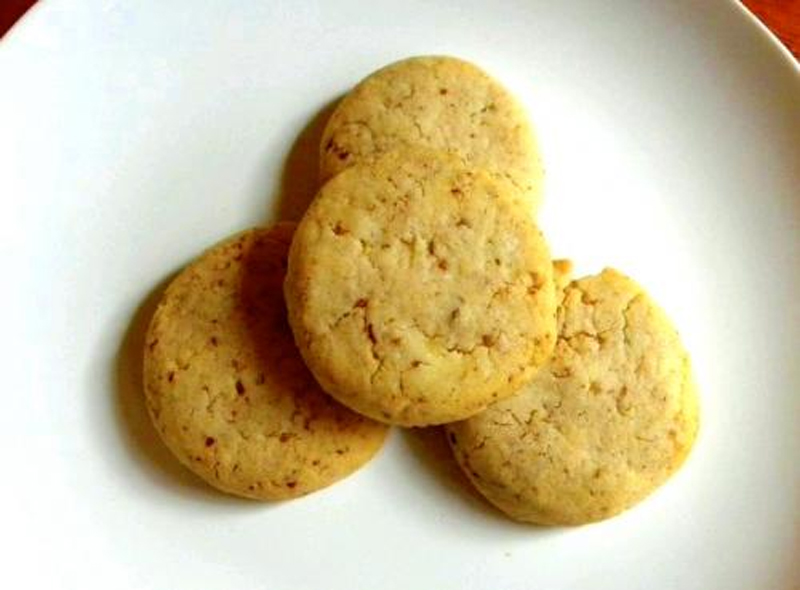 Ingredients
| | | |
| --- | --- | --- |
| | All purpose flour/Pastry flour | 2 Cup (32 tbs) |
| | Salt | 1 Dash |
| | Butter | 1⁄2 Cup (8 tbs) |
| | Baking powder | 4 Teaspoon |
| | Milk | 50 Millilitre |
Nutrition Facts
Serving size: Complete recipe
Calories 1727 Calories from Fat 822
% Daily Value*
Total Fat 94 g144.2%
Saturated Fat 58.2 g290.9%
Trans Fat 0 g
Cholesterol 241.9 mg
Sodium 1717.3 mg71.6%
Total Carbohydrates 196 g65.2%
Dietary Fiber 6.8 g27.2%
Sugars 0.7 g
Protein 27 g53.6%
Vitamin A 56.2% Vitamin C
Calcium 153.7% Iron 77.1%
*Based on a 2000 Calorie diet
Directions
Sift flour, baking powder, and salt into a bowl.
Add butter (straight from the refrigerator) cut into 4 or 5 pieces, and work into flour mixture with a pastry blender or two knives until butter is about the size of peas.
Add cold milk, a little at a time, stirring it in with a fork.
Use only enough milk to hold the dough together.
The less you use, the better your biscuits.
Now work the dough together with your hands until you've made a ball and all the flour is worked in.
Roll dough about 1/2 inch thick on a lightly floured board, cut with very small biscuit cutter, and place on an ungreased cookie sheet.
If you have the time, refrigerate the biscuits for an hour or longer.
Bake in a preheated 450° oven for 10 to 12 minutes or until biscuits are lightly browned.
Serve hot with fresh, sweet butter.
Excellent with cold salads or served with thin slices of Smithfield ham as a cocktail accompaniment.