»

Recipes

»

Pudding

»

Rich Rice Pudding
Rich Rice Pudding Recipe
Rich rice pudding is cooked with milk, long-grain rice, whipped cream and vanilla extracts. This voluptuously creamy rich rice pudding is served chilled. Note down the simple ingredients for this lavish Rich rice pudding NOW and enjoy this yummy rich rice pudding!
Rice Pudding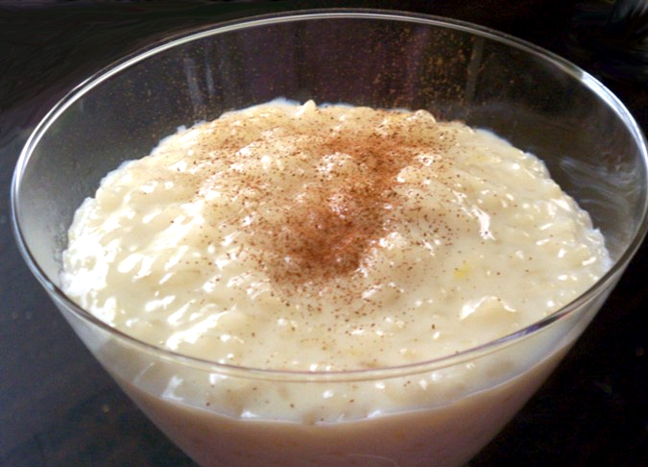 Ingredients
Milk

7 Cup (16 tbs)

1 cup regular long-grain rice

Sugar

1/3 Cup (16 tbs)

Salt

1/2 Teaspoon

1 cup heavy or whipping cream

Vanilla extract

1 Teaspoon
Directions
1. In 4-quart saucepan over medium heat, heat milk, rice, sugar, and salt to boiling. Reduce heat to low; cover and simmer about 1 hour, stirring occasionally, until rice is very tender. Pour rice mixture into medium-sized bowl; refrigerate until well chilled.
2. In small bowl, with mixer at medium speed, beat heavy cream and vanilla extract until soft peaks form. With rubber spatula, gently fold whipped cream into rice mixture. Refrigerate until ready to serve.