»

Recipes

»

Stuffing

»

Rice Parmesan Stuffing For Turkey
Rice Parmesan Stuffing For Turkey Recipe
For a turkey with a difference, prepare Rice Parmesan Stuffing For Turkey. I prepare this when Im looking forward to a change from the regular stuffing. A delicious recipe, this side dish is always a hit. The onion and celery are the main, but the cheese adds in the sinful touch!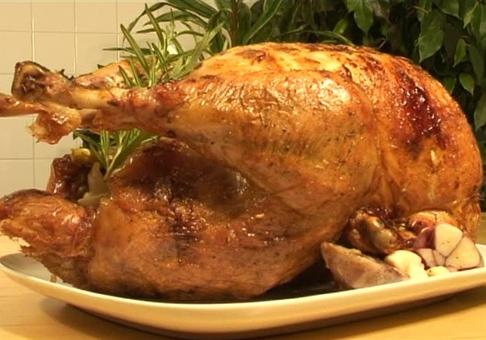 Ingredients
Onions

3 Medium

, diced

Celery stalks

3

, diced

Butter

1⁄2 Cup (8 tbs)

Salt

1 Teaspoon

Pepper

1⁄2 Teaspoon

Rice

1 1⁄2 Cup (24 tbs)

Eggs

2

, beaten

Sweet basil

2 Tablespoon

Parsley

2 Tablespoon

Garlic salt

1 Teaspoon

Parmesan cheese

1⁄2 Cup (8 tbs)

, grated
Nutrition Facts
Serving size: Complete recipe
Calories 2362 Calories from Fat 1030
% Daily Value*
Total Fat 117 g180.1%
Saturated Fat 69.9 g349.3%
Trans Fat 0 g
Cholesterol 698.9 mg
Sodium 4611.9 mg192.2%
Total Carbohydrates 270 g89.9%
Dietary Fiber 14.1 g56.3%
Sugars 21.6 g
Protein 58 g116.9%
Vitamin A 163.1% Vitamin C 132.4%
Calcium 98.8% Iron 46.7%
*Based on a 2000 Calorie diet
Directions
MAKING
1) In a skillet, heat butter.
2) Add in the onions and celery and sauté till tender.
3) Add in the salt and pepper.
4) Prepare rice according to package directions.
5) Combine the sauteed mix, rice, eggs, basil, parsley, garlic salt and cheese.
6) Mix well.

SERVING
7) Serve hot.