»

Recipes

»

Soup

»

RICE AND CARROT SOUP
RICE AND CARROT SOUP Recipe
Treat your family and friends with this Rice And Carrot Soup. It is colorful soup which is rich and smooth.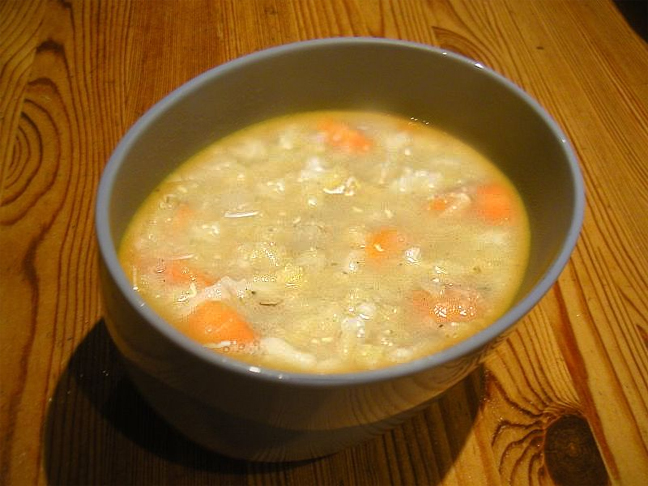 Ingredients
Carrots

1/2 Pound

, diced

Onion – 1, thinly sliced

White stock - 2 pints

Whole wheat flour

1 Tablespoon

Cooked rice

1/2 Cup (16 tbs)

Butter

1 Ounce

Nutmeg – a pinch

Brown sugar

1/2 Teaspoon

Seasoning

Chives – for garnishing, chopped
Directions
MAKING
1. In a large pan, melt butter.
2. Add onions and cook it till it is golden in colour.
3. Add flour and stir.
4. Add carrots.
5. Add the stock slowly. Bring it to a boil. Cover with a lid and let it simmer for 20 minutes.
6. Add seasoning. Add sugar, nutmeg and rice and bring it to a boil again.

SERVING
7. Serve Rice and Carrot Soup with chopped chives and fingers of whole wheat toast.