»

Recipes

»

Pie
Rhubarb Pie Recipe
Enjoy the freshness of rhubarb with this delightful Rhubarb Pie! Hearty and savory, my whold family is in love with this simple yet delicious Rhubarb Pie. Why don't you too give your loved ones a treat?
Rhubarb Pie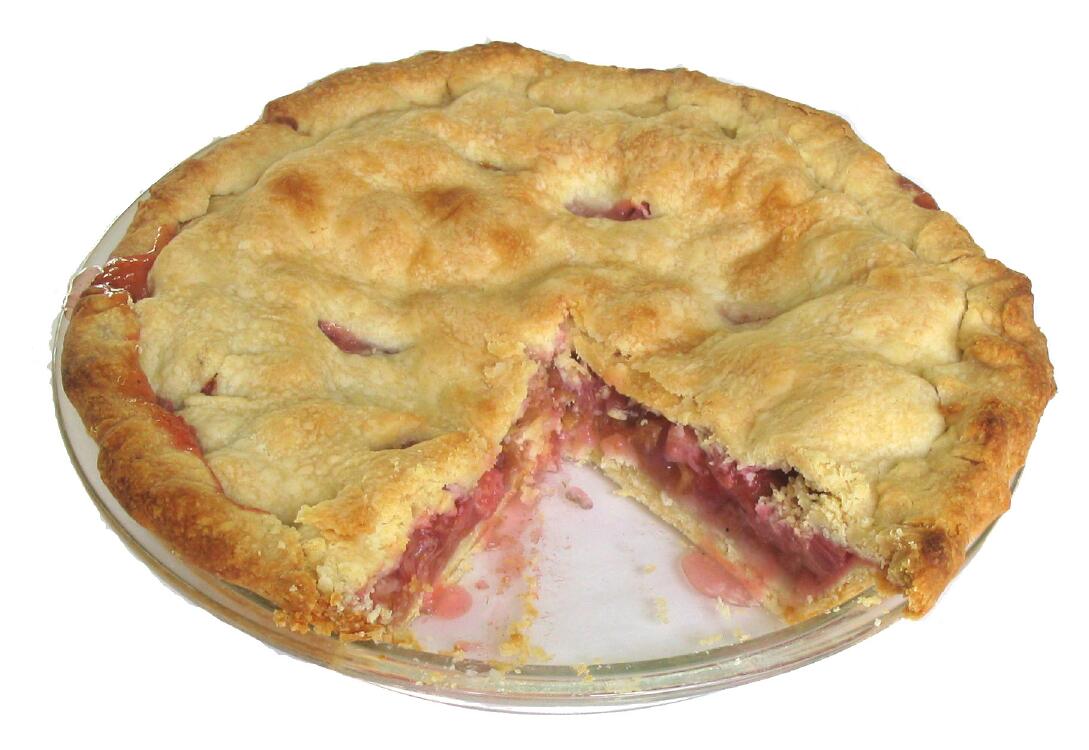 Ingredients
Fresh rhubarb

3 Cup (48 tbs)

Sugar

1 Cup (16 tbs)

Flour

2 Tablespoon

Salt

1⁄8 Teaspoon

Eggs

2

Plain pastry

1

(1 Recipe)
Nutrition Facts
Serving size: Complete recipe
Calories 1340 Calories from Fat 222
% Daily Value*
Total Fat 25 g38%
Saturated Fat 5.3 g26.7%
Trans Fat 0 g
Cholesterol 423 mg141%
Sodium 457.5 mg19.1%
Total Carbohydrates 260 g86.7%
Dietary Fiber 9.4 g37.6%
Sugars 214.7 g
Protein 23 g45.9%
Vitamin A 17.2% Vitamin C 48.8%
Calcium 37.4% Iron 22.5%
*Based on a 2000 Calorie diet
Directions
Peel rhubarband cut into 1/2 in pieces measure, and fill pastry lined piepan.
Mix together-sugar, flour, salt, with well beaten eggs, and pour over rhubarb.
Cover with top crust gash crust to let steam escape.
Bake in moderate oven (375F.) 45 minutes or until filling is firm.