»

Recipes

»

Pie
Rhubarb Pie Recipe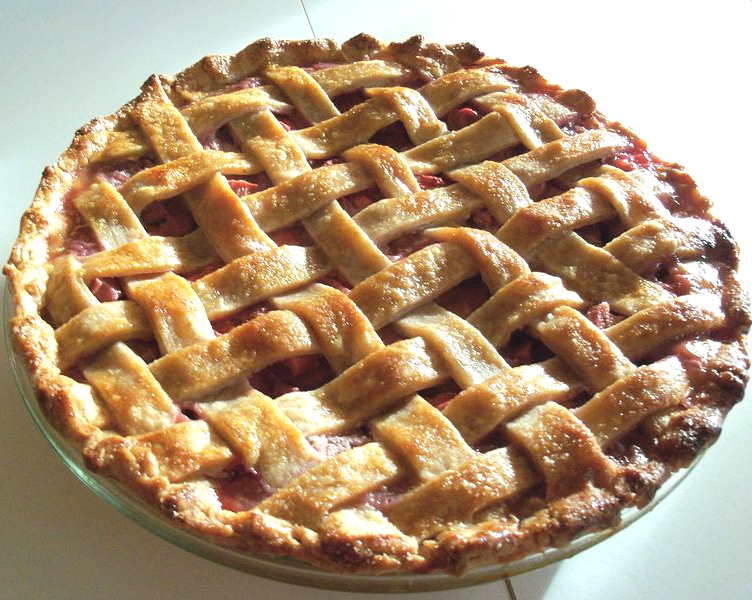 Directions
Combine 3 cups 1 inch slices rhubarb, 1 cup sugar, 1/2 teaspoon grated orange peel, 3 tablespoons flour, and a dash salt.
Line 9 inch pie plate with Orange Pastry.
Fill with rhubarb mixture and dot with 2 tablespoons butter or margarine.
Top with lattice crust.
Bake in hot oven (400°) 40 to 50 minutes.
Image Courtesy :
http://commons.wikimedia.org/wiki/File:Rhubarb_Pie_Lattice_Crust_Delicious.JPG