»

Recipes

»

Pie
Rhubarb Pie Recipe
This Rhubarb Pie is one of the most well-loved desserts. With this relatively simple recipe, this Rhubarb Pie is made in no time. Perfect to go for a satisfying breakfast pick too!
Rhubarb Pie Lattice Crust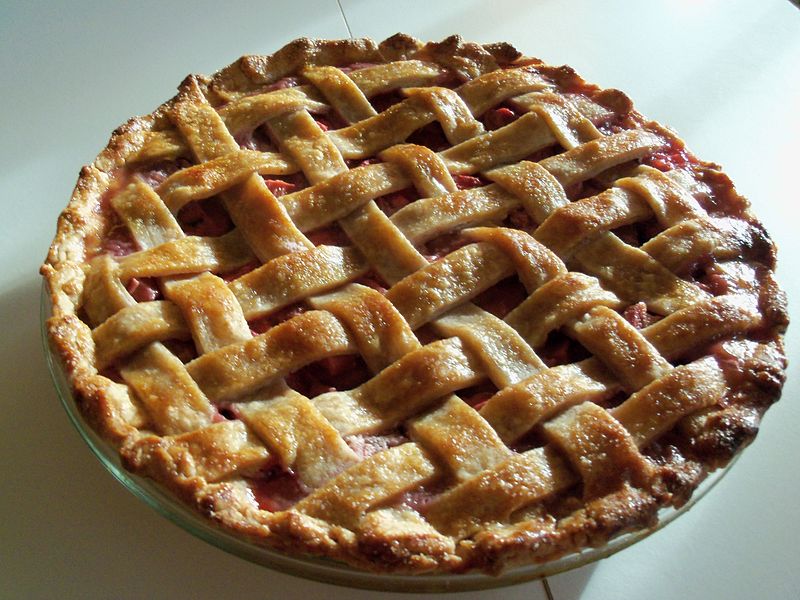 Ingredients
1 recipe pastry

4 cups cut rhubarb

Sugar

1 Cup (16 tbs)

Light brown sugar

1/3 Cup (16 tbs)

Salt

1/4 Teaspoon

Flour

6 Tablespoon

Quick-cooking tapioca

5 Tablespoon

Cinnamon

1/4 Teaspoon

Butter/Margarine

2 Tablespoon
Directions
Line a 9-inch pie plate with half the pastry.
Combine rhubarb, sugars, salt, flour and cinnamon and pour into pie shell.
Dot top with butter.
Cover with a lattice top.
Bake in a hot oven (400° F) 45 minutes.
Makes one 9-inch pie.