»

Recipes

»

Alcohol

»

Red Lady
Red Lady Recipe
Why a gourmet? Anybody can judge how appetizing and flavorful Red Lady is. Stock up on alcohol as you will wish to make the Red Lady repeatedly. Good 5 minutes are required to prepare Red Lady. Am I hearing a thank you from you for sharing this Red Lady recipe?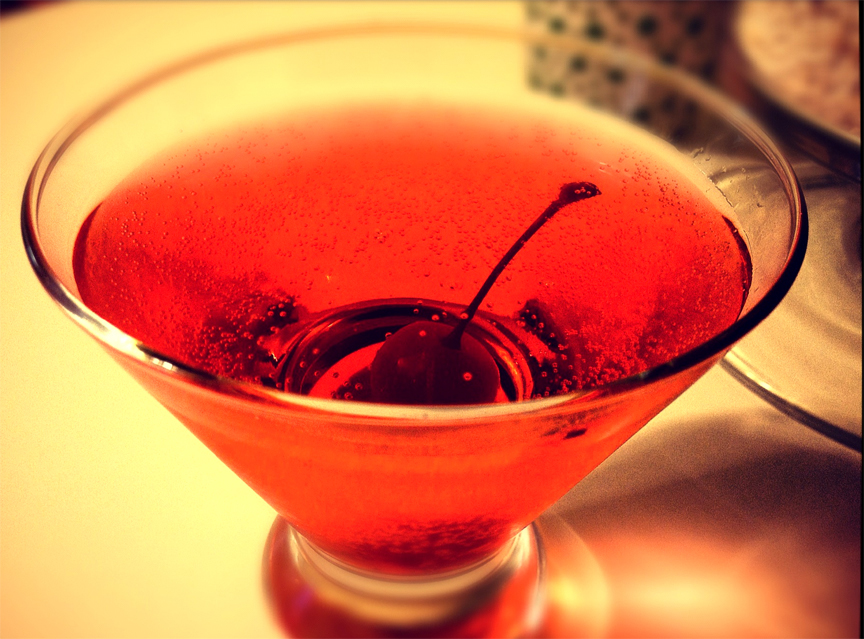 Summary
Preparation Time
5 Min
Difficulty Level
Very Easy
Health Index
Average
Servings
1
Ingredients
Ice cubes

3

Red wine -3 parts (Burgundy, Claret or vino Tinto)

Vodka -1 part
Directions
GETTING READY
1) Chill a martini glass.

MAKING
2) In a glass jug, add the ice.
3) Over the ice, add in the wine and vodka.
4) Briskly stir and pour out with ice into the martini glass.

SERVING
5) Garnish with a cherry and serve.