»

Recipes

»

Glaze

»

Red Cherry Glaze
Red Cherry Glaze Recipe
Red Cherry Glaze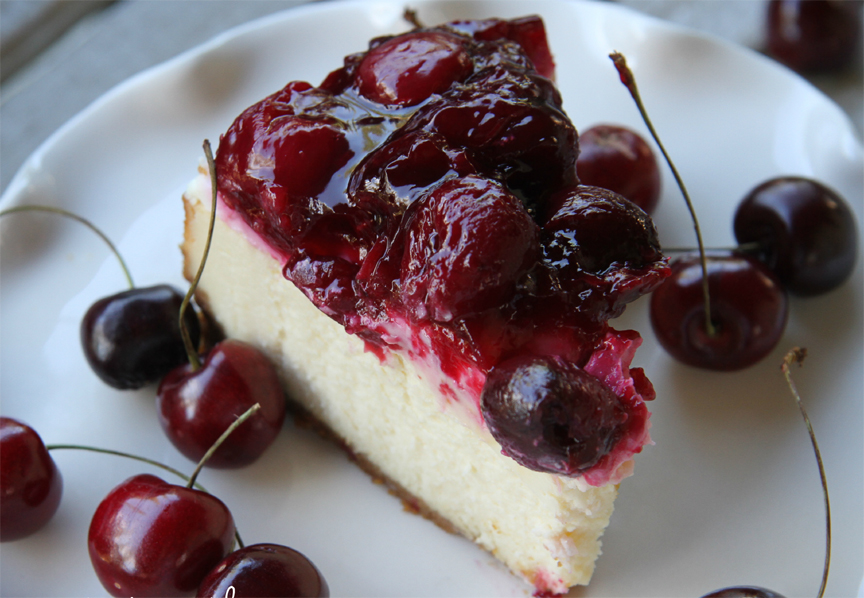 Ingredients
Sour red cherries

1 Pound

(Packed In Water)

Sugar

1⁄4 Cup (4 tbs)

Cornstarch

1 Tablespoon

Lemon juice

1 Tablespoon
Directions
GETTING READY
1. Drain water from cherries, reserving 1/2 cup liquid.
2. Set cherries aside until ready to use.

MAKING
3. In small saucepan, combine sugar and cornstarch.
4. Add reserved cherry liquid to the mixture. Stir continuously until mixture is smooth.
5. Place the pan over medium heat and stirring continuously bring it to boil.
6. Boil the mixture for 2 or 3 minutes or until the mixture becomes thickened and translucent.
7. Cool after removing from heat.
8. Add lemon juice and cherries.

FINALIZING
9. Cool thoroughly before spooning over top of cooled cheesecake.

SERVING
10. Serve Red Cherry Glaze as cheesecake topping.