»

Recipes

»

Asian

»

Ravani
Ravani Recipe
Ravani is an amazingly delicous dessert recipe. Try this Ravani recipe; I bet you will have a huge fan following for this one.
Ravani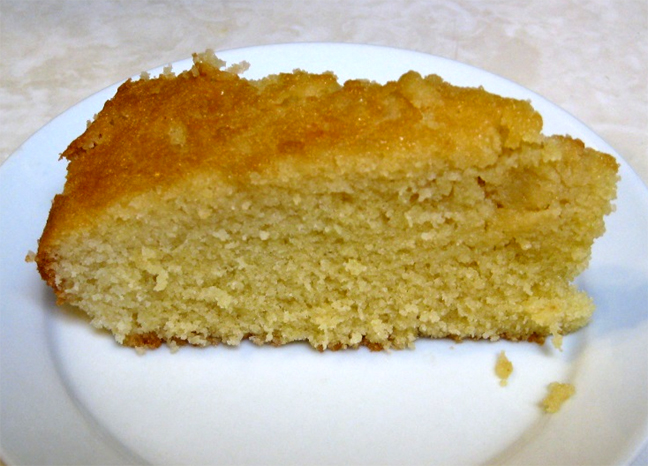 Ingredients
Butter

1 Cup (16 tbs)

Self rising flour

2 Cup (16 tbs)

Sugar

3/4 Cup (16 tbs)

Baking powder

3 Teaspoon

Eggs

5 Small

, beaten

Vanilla

2 Teaspoon

1 cup regular farina

Syrup
Directions
Melt butter over low heat.
Add sugar and cream together until light and fluffy.
Beat in eggs.
Stir in farina alternately with the flour.
Stir in baking powder and vanilla.
Beat well.
Turn into a greased 10 X14 X 2 inch pan and bake in a 350 degree oven for 30 to 35 minutes or until cake tests done.
Cut cake into squares and pour the cool syrup over it.
30 servings Syrup: Combine 3 cups water and 2 cups sugar.
Bring to a boil and boil for 15 minutes.
Cool.