»

Recipes

»

Wine

»

Raisin Wine
Raisin Wine Recipe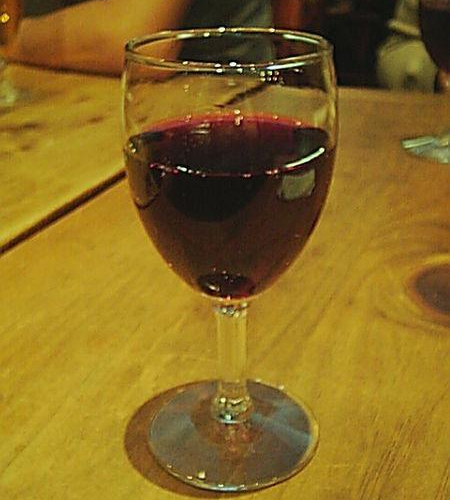 Ingredients
Raisins- 8 lb., large and good quality

Campden- 1 tablet

Boiling water

1 Gallon

Citric Acid- 1 tablespoon

Sauternes or Sherry Yeast- as required

Nutrient- as required
Directions
GETTING READY
1) In a colander, wash the raisins thoroughly with cold water.
2 Mince the raisins.
3) In a wide-necked fermentation jar, place the raisins.

MAKING
4) Stir in the Campden tablet and pour in the boiling water.
5) Put the lid on and leave aside for 2 days.
6) Sprinkle on the citric acid, yeast and nutrient.
7) Secure tightly with a cork or with a piece of plastic held with rubber band.
8) Stir the mixture twice daily.
9) After completion of 4-€"5 days, pass the raisin mixture through muslin cloth into fermentation jar and fit air-lock.
10) As the fermentation stops completely, rack the liquor into another jar and leave for a further 3 months before racking again.

SERVING
11) Bottle and serve.
Image Courtesy :
http://www.flickr.com/photos/naunasse/4128355405/