»

Recipes

»

Bread
Raisin Bread Recipe
Try this version of amazingly delicious Raisin Bread. An effortlessly prepared snack recipe; the Raisin Bread is a dish that you would surely love to talk about with us!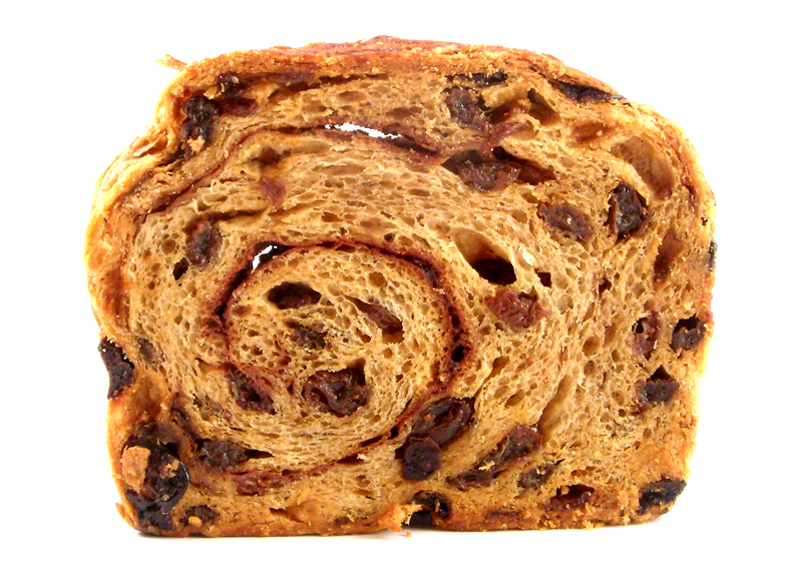 Ingredients
Dry yeast

2 Tablespoon

(2 Package)

Lukewarm milk

1 3⁄4 Cup (28 tbs)

Sugar

1⁄4 Cup (4 tbs)

Salt

2 Teaspoon

Melted butter

3 Tablespoon

All purpose flour

5 Cup (80 tbs)

Raisins

1 1⁄2 Cup (24 tbs)
Nutrition Facts
Serving size: Complete recipe
Calories 3924 Calories from Fat 510
% Daily Value*
Total Fat 58 g89.4%
Saturated Fat 31.8 g159%
Trans Fat 0 g
Cholesterol 136.3 mg
Sodium 4096.2 mg170.7%
Total Carbohydrates 773 g257.7%
Dietary Fiber 33.2 g132.7%
Sugars 232.3 g
Protein 97 g194.9%
Vitamin A 30.6% Vitamin C 10.5%
Calcium 70.9% Iron 217.9%
*Based on a 2000 Calorie diet
Directions
Sprinkle the yeast over the lukewarm milk and stir to dissolve.
Stir in the sugar, salt and butter.
Add the flour, 1/2 cup at a time, until the dough begins to pull away from the sides of the bowl.
Turn the dough out onto a floured board and knead in as much more flour as necessary to prevent the dough from sticking to the board and your hands.
Knead the dough until it is smooth and elastic.
Shape the dough into a ball and place it in an oiled bowl.
Cover with a damp cloth and let rise in a warm spot about 1 hour or until doubled in bulk.
Punch the dough down and knead in the raisins.
Return the dough to the bowl, cover and let rise another hour.
Punch the dough down and divide into 2 equal pieces.
Form each piece into a round loaf and place the loaves on an oiled baking sheet.
Cover and let rise about 20 minutes.
Bake in a preheated 425° oven for 30 minutes.
Cool the loaves before slicing.