»

Recipes

»

Gelatin

»

Quick Gelatin Mold
Quick Gelatin Mold Recipe
This quick gelatin mold recipe is a perfect dessert for kids prepared in a jiffy. Simply made with flavored gelatin and water along with ice, the gelatin mold is to be chilled before serving.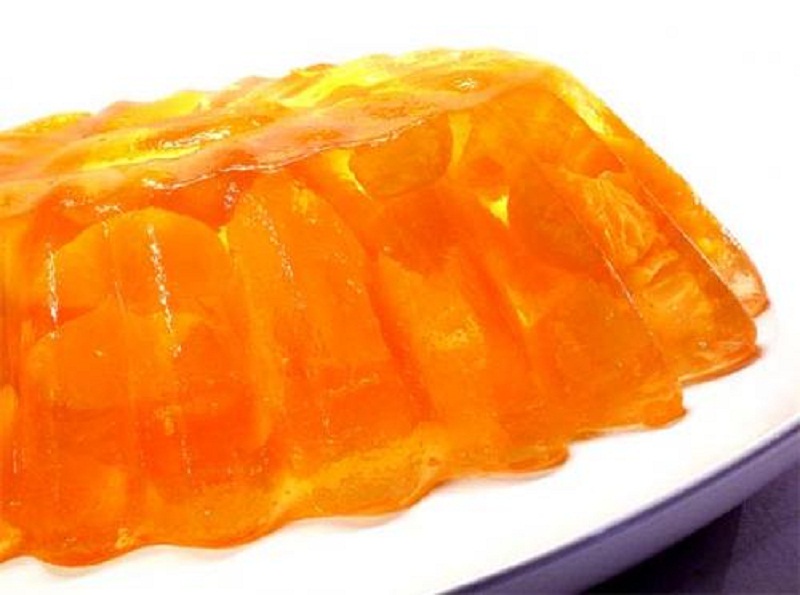 Ingredients
Boiling water

1⁄2 Cup (8 tbs)

Ice

1 1⁄2 Cup (24 tbs)

, crushed

Fruit flavored gelatin

3 Ounce
Nutrition Facts
Serving size
Calories 52 Calories from Fat 0
% Daily Value*
Total Fat 0 g
Saturated Fat 0 g
Trans Fat 0 g
Cholesterol 0 mg
Sodium 81.3 mg3.4%
Total Carbohydrates 12 g4.1%
Dietary Fiber 0 g
Sugars 12.2 g
Protein 1 g2.6%
Vitamin A Vitamin C
Calcium 0.2% Iron
*Based on a 2000 Calorie diet
Directions
Put gelatin and boiling water into Osterizer container, cover and process at STIR until gelatin is dissolved.
Push LIQUEFY button, remove cover and add crushed ice.
Process until ice is liquefied and mixture begins to thicken.
Pour into a 2 cup mold, chill 5 minutes before unmolding.
Or pour into serving dishes and chill 5 minutes before serving.