»

Recipes

»

Sauce

»

Quick Chocolate Sauce
Quick Chocolate Sauce Recipe
Even James Bond was not able to access this highly classified recipe of Quick Chocolate Sauce. Now I am outing it for all on the web. It is an European cuisine delicacy. It is a great Dessert. I thought of Simply yummy, what are the words that come to your mind instantly on tasting this Quick Chocolate Sauce recipe?
Vanilla Icecream With Chocolate Sauce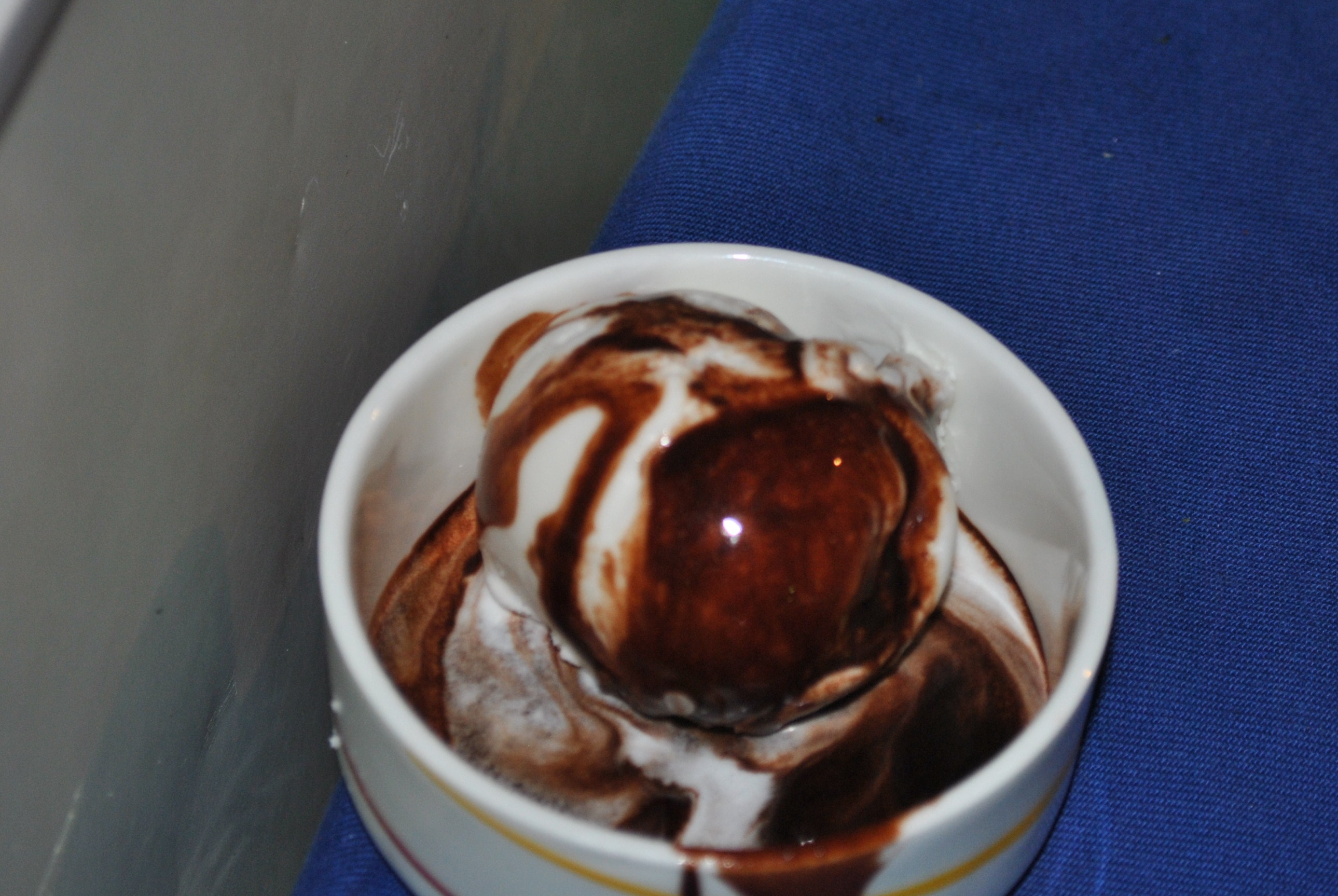 Ingredients
| | |
| --- | --- |
| | Semisweet-chocolate pieces - 1 pkg (6 oz) |
| | Evaporated milk - 2/3 cup, undiluted |
Directions
MAKING
1. In a large saucepan, tip in the chocolate pieces and milk and place on medium heat. Stir constantly, over low heat, just until chocolate is melted.

SERVING
2. Serve warm, over ice cream or cakes.