»

Recipes

»

Bread

»

Quick Brown Bread
Quick Brown Bread Recipe
A quick brown bread. If you have been wanting to try making bread at home, here's the right recipe for it. A quick and easy step by step guide to making delicious brown bread.
Brown Bread Slices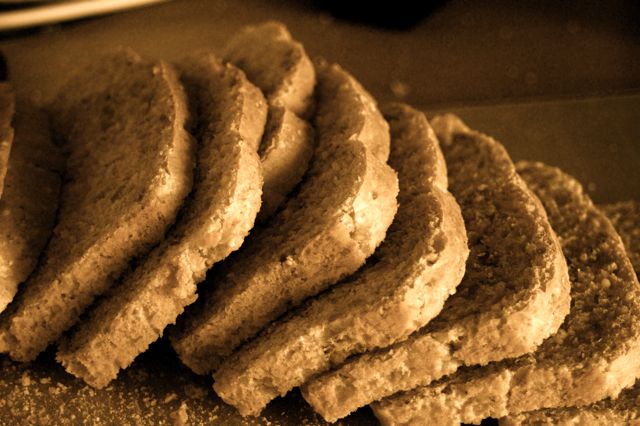 Ingredients
2 c. graham flour

Flour

1/2 Cup (16 tbs)

Baking powder

1 Teaspoon

Soda

1 Teaspoon

Salt

1 Teaspoon

Sour milk

1 1/2 Cup (16 tbs)

1/4 c. melte

Molasses

1/2 Cup (16 tbs)

Shortening
Directions
Sift flours, baking powder, soda and salt together.
Add shortening, milk and molasses; mix well.
Turn batter into greased loaf pan.
Bake at 375 degrees for 50 minutes to 1 hour.