»

Recipes

»

Meat

»

Bacon Cookies
Bacon Cookies Recipe
Bacon cookies are sweet and savory delicious cookies perfect for light snack. These cookies score over the sweet cookies and come as a fresh and nice surprise. Enjoy the bacon cookies!!!!
Bacon Cookie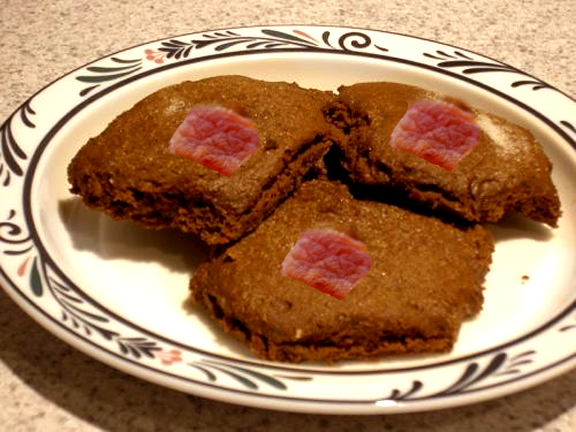 Ingredients
Bacon drippings -1/2 cup

Molasses

3/4 Cup (16 tbs)

Sugar

2 Tablespoon

All-purpose flour -2 cups, sifted

Salt

3/4 Teaspoon

Baking soda

1 Teaspoon

Cinnamon

1 Teaspoon

Ginger

3/4 Teaspoon

Cloves

1/4 Teaspoon

Egg

1
Directions
MAKING
1)In a bowl, mix together bacon drippings, molasses and sugar.
2)In another bowl, sift together flour, salt, soda and spices.
3)Add little flour mixture into molasses mixture and mix well.
4)Add egg, remaining flour and beat until smooth.
5)Take a greased baking sheet and drop spoonsful of batter on it, about 2 1/2 inches apart.
6)Bake at 350 degrees for 15 minutes.

SERVING
7)Serve the bacon cookies for snacks.