»

Recipes

»

Cake

»

Quick Strawberry Shortcakes
Quick Strawberry Shortcakes Recipe
Quick Strawberry Shortcakes are prepared with strawberries, biscuits andfrozen whipped topping. I am a fan of strawberry desserts and this Quick Strawberry dessert tops my list. love baking strawberry desserts & this strawberry shortcake tops the list. Follow our easy and non complicated Quick Strawberry shortcake recipe. I am sure it will make you crave for more.
Strawberry shortcake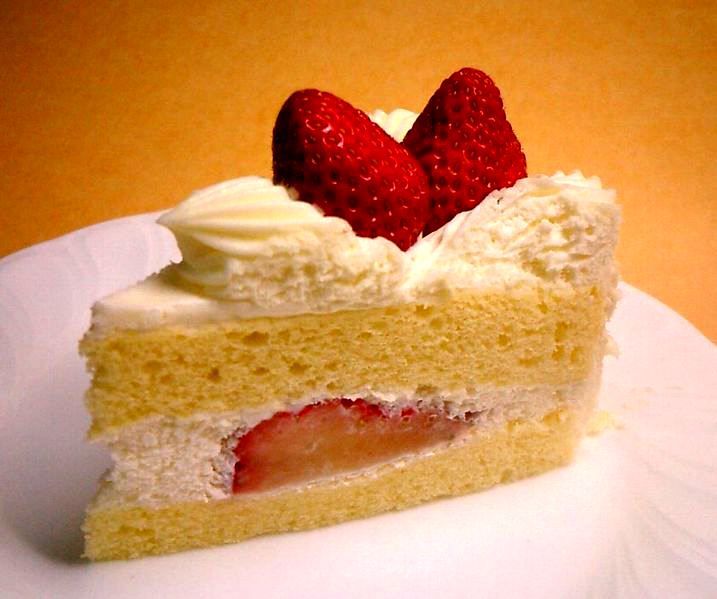 Ingredients
Strawberries

1 Pint

Sugar

2 Tablespoon

1/2 11-ounce package refrigerated heat-and- serve biscuits (6 biscuits)

Frozen whipped topping container

1/2 4 Ounce

, thawed
Directions
1. Reserve 6 whole strawberries. Wash and hull remaining strawberries; place in medium-sized bowl. Sprinkle strawberries in bowl with sugar; mix well; with potato masher, mash slightly; set aside.
2. Prepare biscuits as label directs. Split each biscuit in half. On each of 6 dessert plates, place 2 biscuit halves. Top with some mashed strawberry mixture, then with whipped topping. Garnish each serving with a reserved whole strawberry.