»

Recipes

»

Indian

»

Andhra

»

Quick Simple Kobbara Chutney
Quick Simple Kobbara Chutney Recipe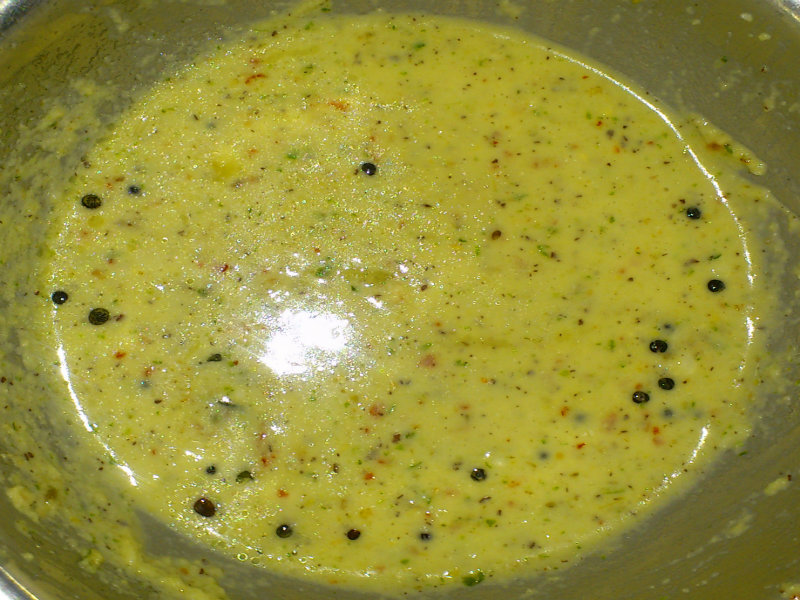 Ingredients
Coconut

2 Cup (32 tbs)

, grated

Green chili

3

Gram dal

1⁄2 Cup (8 tbs)

, roasted

Garlic clove

4

Cumin seeds

1⁄2 Teaspoon

Oil

1 Teaspoon

Red chili

2

Mustard seeds

1 Teaspoon

Black gram

1⁄2 Teaspoon

Water

1⁄2 Cup (8 tbs)

Salt

To Taste
Nutrition Facts
Serving size
Calories 441 Calories from Fat 269
% Daily Value*
Total Fat 32 g49.3%
Saturated Fat 24.3 g121.6%
Trans Fat 0 g
Cholesterol 0 mg
Sodium 231.2 mg9.6%
Total Carbohydrates 33 g11%
Dietary Fiber 11.1 g44.2%
Sugars 9.2 g
Protein 10 g20.3%
Vitamin A 6.4% Vitamin C 92.9%
Calcium 7% Iron 25.7%
*Based on a 2000 Calorie diet
Directions
GETTING READY:
1.Grind the coconut, roasted gram dal, green chili, garlic, cumin, salt,water and keep aside.

MAKING:
2.Heat oil in a pan for seasoning; add mustard seeds, black gram and red chili.
3.Once it starts to splutter, add the seasoning in the in the ground mixture.

SERVING:
4.Serve it with idli, dosa.