»

Recipes

»

Tart

»

Pumpkin Marmalade Tarts
Pumpkin Marmalade Tarts Recipe
This sweet and delicious Pumpkin Marmalade Tarts is so irresistably good that it's sure to give your meal a grand finish! Also, this Pumpkin Marmalade Tarts is extremely easy to make, so simply give it a try!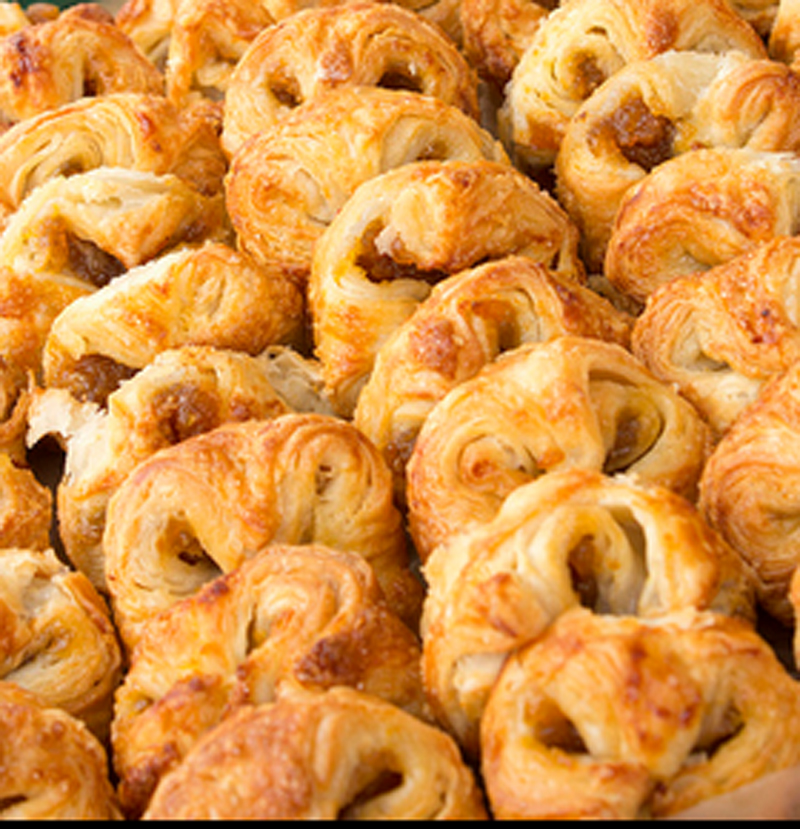 Ingredients
Strained cooked pumpkin/Canned pumpkin

4⁄5 Cup (12.8 tbs)

Firmly packed brown sugar

1⁄2 Cup (8 tbs)

Cinnamon

1⁄2 Teaspoon

Ginger

1⁄3 Teaspoon

Nutmeg

1⁄3 Teaspoon

Egg yolks

2

, beaten

Milk

4 Cup (64 tbs)

Evaporated milk

1⁄3 Cup (4.8 tbs)

Unbaked tart shells

6

Orange marmalade

3 Tablespoon

Egg whites

2

Sugar

4 Tablespoon
Nutrition Facts
Serving size
Calories 1402 Calories from Fat 65
% Daily Value*
Total Fat 85 g130.4%
Saturated Fat 3.9 g19.4%
Trans Fat 0 g
Cholesterol 79.9 mg
Sodium 146.4 mg6.1%
Total Carbohydrates 149 g49.5%
Dietary Fiber 1.2 g4.6%
Sugars 41.9 g
Protein 24 g48%
Vitamin A 5.1% Vitamin C 0.99%
Calcium 22.8% Iron 2.2%
*Based on a 2000 Calorie diet
Directions
Combine pumpkin, brown sugar, spices and salt.
Stir in egg yolks, milk and evaporated milk.
Pour mixture into unbaked tart shells.
Bake in a hot oven (450° F) 15 minutes; reduce tem- perature to 325° F and continue baking about 20 minutes or until set.
Spread tarts with orange marmalade.
Beat egg whites until stiff.
Gradually beat in sugar and continue beating until well mixed.
Spread over top of marmalade.
Bake in a hot oven (425° F) about 5 minutes, or until lightly browned.
Makes 6 tarts.
Image Courtesy :
http://www.flickr.com/photos/dinnerseries/6207531067/