»

Recipes

»

Bar

»

Pumpkin Nut And Raisin Bars
Pumpkin Nut and Raisin Bars Recipe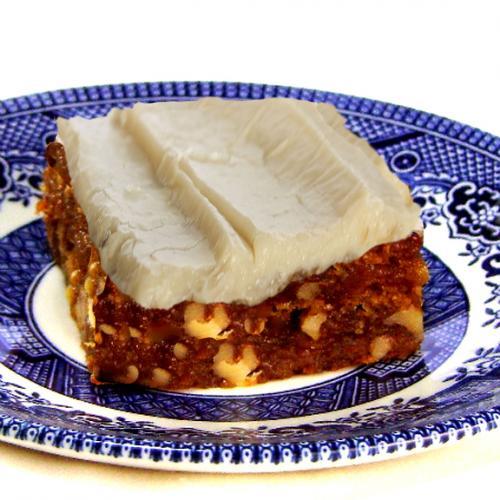 Ingredients
All-purpose flour -1 cup

Brown sugar

3/4 Cup (16 tbs)

Pumpkin -1 cup cooked or canned

Baking powder

1/2 Teaspoon

Baking soda

1/2 Teaspoon

Salt

1/4 Teaspoon

Pumpkin pie spice

1 Teaspoon

Nuts

1/3 Cup (16 tbs)

, chopped

Raisins

1/4 Cup (16 tbs)

Egg

1

Cream Cheese Frosting
Directions
MAKING
1. Take a mixing bowl and add ingredients (except cream cheese frosting) and blend at low speed.
2. Beat the mixture for about a minute at medium speed.
3. Take an 8X8 baking dish and spoon the batter over it.
4. Keep the dish on inverted saucer.
5. Microwave the dish at two phases - On MEDIUM for about 6 minutes, rotate at least ¼ turn at every 2 minutes and increase the power to HIGH and microwave at HIGH for about 5-6 minutes , and rotate after ¼ turn after 2 minutes until the a little batter appears unbaked through bottom of dish.
6. Allow to stand for 5-10 minutes and cool.
7. Add the frosting.

SERVING
8. Serve the pumpkin bars during Halloween party.