»

Recipes

»

Pumpkin Cheesecake With A Ginger Snap Crust
Pumpkin Cheesecake With A Ginger Snap Crust Recipe
Pumpkin cheesecake is a delectable dessert perfect for a Thanksgiving feast. Impress with an easy-to-make dessert that will have your guests thinking you slaved away for hours. Adding a crust rich with gingersnaps and pecans makes this cheesecake extra scrumptious.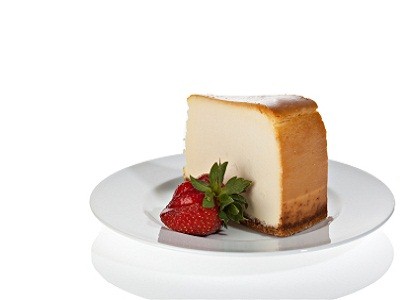 Ingredients
For the crust

Gingersnap cookies

24

Finely chopped pecans

1⁄3

Sugar

1⁄4 Cup (4 tbs)

Butter

1⁄4 Cup (4 tbs)

, melted (1/2 Stick)

For the filling

Cream cheese

24 Ounce

, softened

Packed light brown sugar

1 Cup (16 tbs)

Ginger

1⁄2 Teaspoon

, ground

Cinnamon

1 Teaspoon

Ground nutmeg

1⁄4 Teaspoon

Egg yolks

2

Eggs

2

Canned pumpkin

1 Cup (16 tbs)

(Solid Packed)
Nutrition Facts
Serving size: Complete recipe
Calories 7189 Calories from Fat 3277
% Daily Value*
Total Fat 373 g573.1%
Saturated Fat 185.2 g925.9%
Trans Fat 0 g
Cholesterol 1662.4 mg
Sodium 7192.4 mg299.7%
Total Carbohydrates 893 g297.8%
Dietary Fiber 26.7 g106.6%
Sugars 448.7 g
Protein 103 g205.8%
Vitamin A 982% Vitamin C 17.8%
Calcium 146% Iron 314%
*Based on a 2000 Calorie diet
Directions
Preheat an oven to 350 degrees F.
Create the crust: First, crush the gingersnaps. Then combine crushed cookies, pecans, melted butter, and sugar together with a fork in medium bowl until crumbs hold together. Press crumb mixture evenly into the bottom of a 9-inch springform pan. Bake 6 to 8 minutes making sure that the crust is set and golden brown. Cool and set aside.
Next, take cream cheese and put in a large bowl. Beat on medium speed with a hand mixer until fluffy, smooth and creamy with no lumps. Add brown sugar, ginger, cinnamon, and nutmeg. Blend well. Continue to mix on medium speed and add eggs and egg yolks one at a time. Add the pumpkin and continue to beat until well blended. Pour the pumpkin mixture into the crust.
Bake until the edges are cooked but the center is still moist, about 1 hour. Cool on a cooling rack about 2 hours. Cover the pan with saran wrap and refrigerate for at least 3 hours. Keep chilled until serving. Serves 10-12.
Recipe Courtesy:
HolidaysCentral.Com
. HolidaysCentral.com is the year round destination for recipes, traditions, decorating, crafts and activities all centered on Holidays and Seasonal themes.