»

Recipes

»

Indian
Prawn Masala Recipe
A spicy Prawn/Shrimp Dish, perfect with most Indian Flatbreads.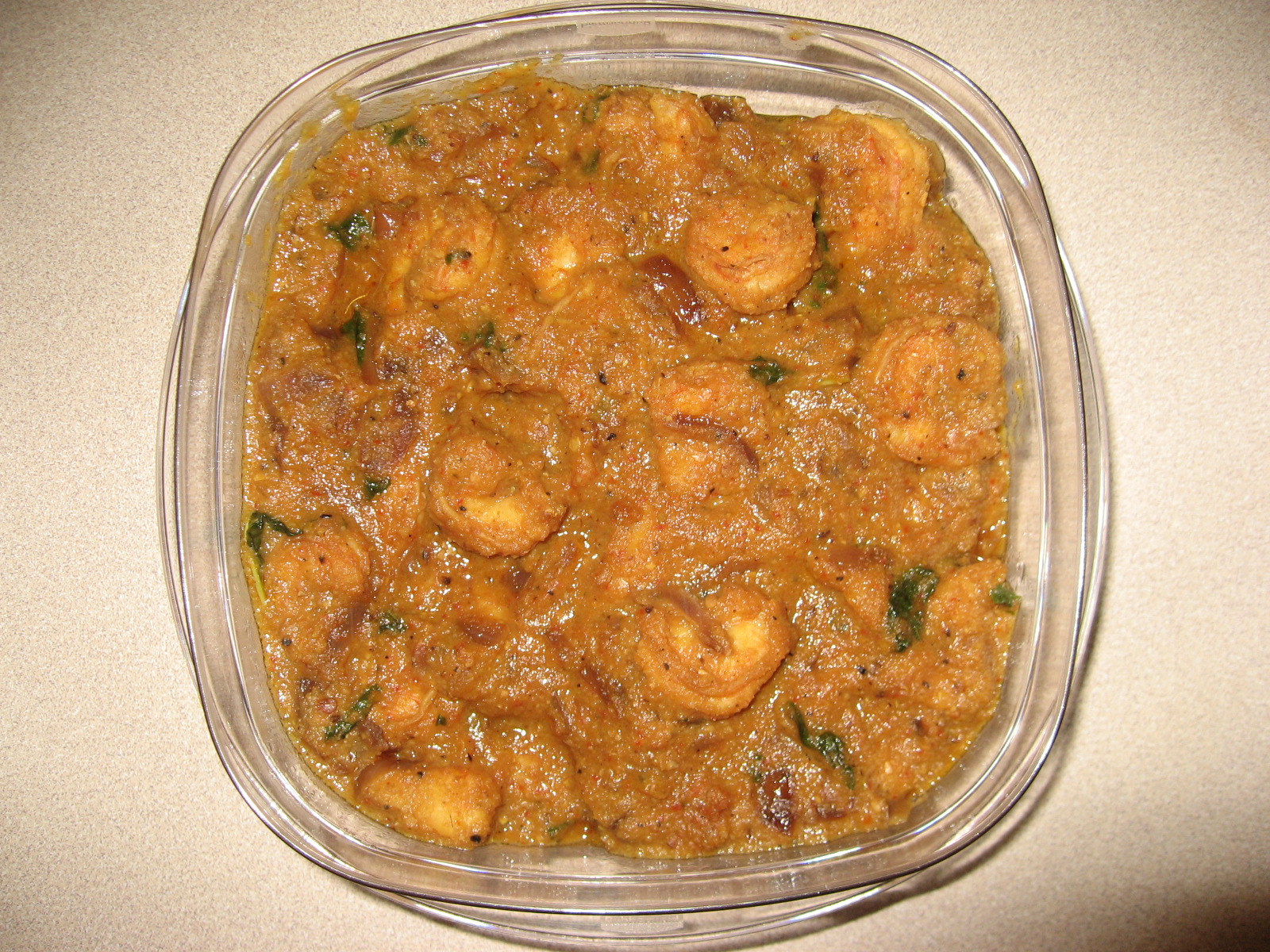 Ingredients
Shrimp

5 Kilogram

, deveined

Onion

1 Large

, chopped

Tomato - medium size

Green chillies

2

Fenugreek/Methi leaves - 1 tbs

Cumin/Jeera seeds - 0/5 tsp

Coriander powder/Dhaniya

2 Teaspoon

Garam masala powder

1 Teaspoon

Ginger-garlic paste - 1 tsp

Turmeric powder

0.25 Teaspoon

Juice of lime/lemon - 3 tbs

Black pepper powder

2 Pinch

Salt and Chilly powder - to taste.
Directions
Wash Shrimp and Marinade with Ginger-garlic paste, turmeric powder, dhaniya powder, garam masala powder, salt, chilly powder and lemon juice. Regrigerate for at least 30 minutes.

Heat and skillet. Add 3 tbs of oil. Add chopped onions, tomatoes and green chillies. Saute until onions become brownish. Remove and Grind into a smooth paste by adding 1 cup of water.

In the same skillet, add 1 tbs oil. Add cumin seeds and marinated shrimp and fry for about 2-3 minutes stirring in between.

Add the ground paste/masala. Cover and cook for about 5 minutes. Remove lid and stir. The shrimp should be well done by now. Continue cooking. Add fenugreek leaves and simmer until gravy begins to thicken or reaches desired consistency. You may sprinkle some black pepper powder for additional spice.

Serve Hot with Steamed Rice or Roti/Naan.