»

Recipes

»

Soup

»

Prawn Soup
Prawn Soup Recipe
Hot And Sour Prawn Soup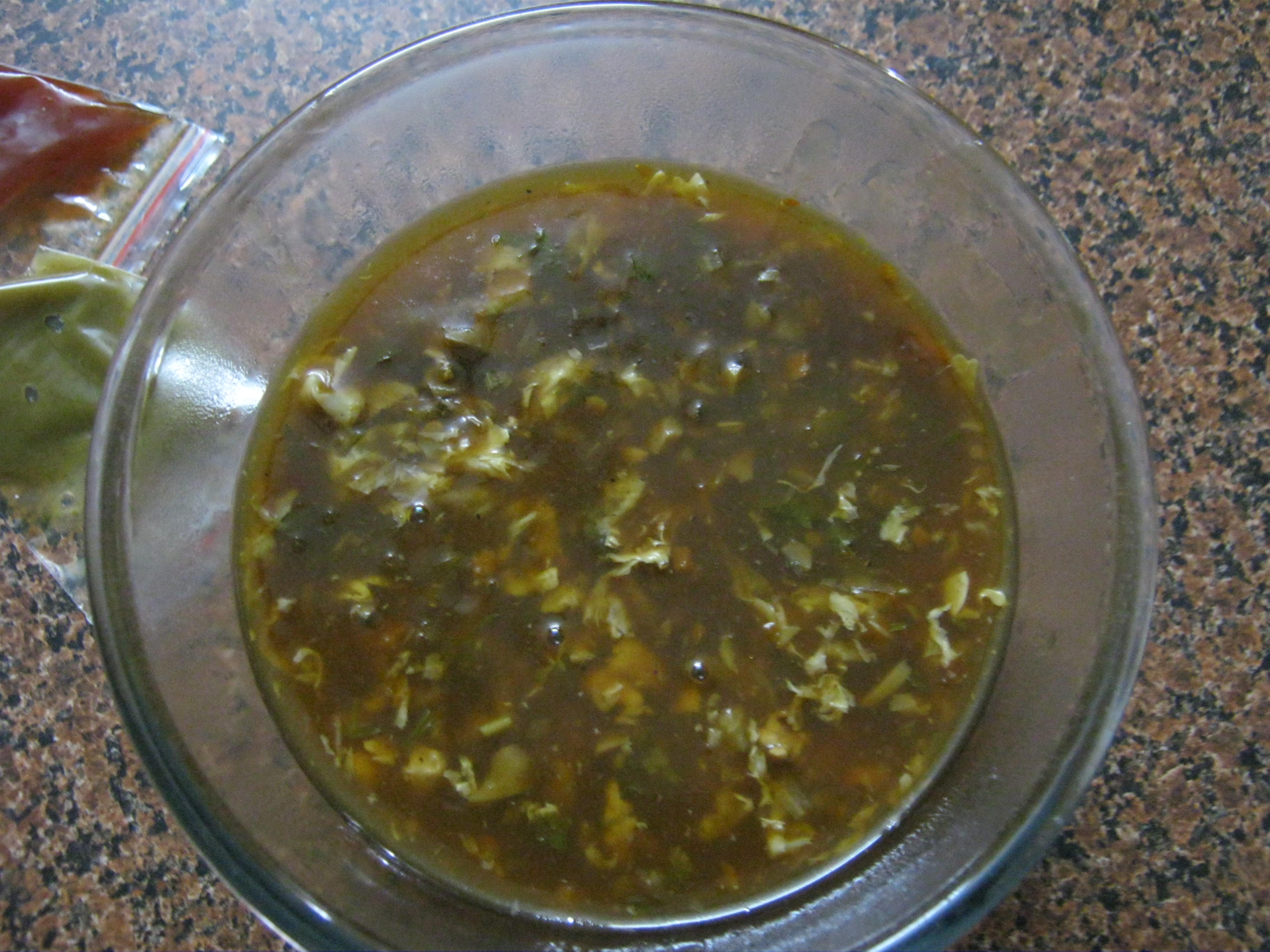 Ingredients
Butter/Margarine

1 1⁄2 Ounce

(45 Gram)

Onion

1

, finely chopped

Red pepper

1

, finely chopped

Celery sticks

2

, finely chopped

Garlic

1 Clove (5 gm)

, crushed

Dry mustard

1 Pinch

Paprika

2 Teaspoon

Flour

3 Tablespoon

Fish stock

2 Pint

(1150 Milliliter)

Thyme sprig

1

Bay leaf

1

Peeled prawns

8 Ounce

(225 Gram, Raw)

Snipped chives

1 Tablespoon

Salt

To Taste

Pepper

To Taste
Nutrition Facts
Serving size
Calories 233 Calories from Fat 101
% Daily Value*
Total Fat 11 g17.7%
Saturated Fat 6.2 g31%
Trans Fat 0 g
Cholesterol 118.2 mg
Sodium 667.2 mg27.8%
Total Carbohydrates 17 g5.6%
Dietary Fiber 3.1 g12.3%
Sugars 3.5 g
Protein 17 g33.5%
Vitamin A 57.6% Vitamin C 81.7%
Calcium 4.4% Iron 9.3%
*Based on a 2000 Calorie diet
Directions
1. Melt the butter or margarine and add the onion, pepper, celery and garlic. Cook gently to soften.
2. Stir in the mustard, paprika and flour. Cook for about 3 minutes over gentle heat, stirring occasionally.
3. Pour on the stock gradually, stirring until well blended. Add the thyme and bay leaf and bring to the boil. Reduce the heat and simmer about 5 minutes or until thickened, stirring occasionally.
4. Add the prawns and cook until pink and curled - about 5 minutes. Season with salt and pepper to taste and top with snipped chives before serving.